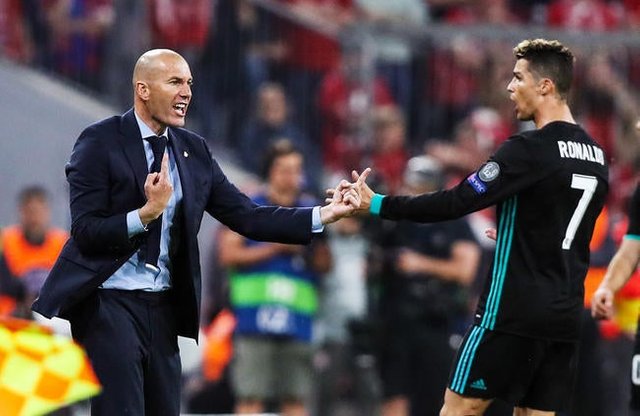 Source
Cristiano Ronaldo renewed his love for coach Zinedine Zidane during the last three seasons at Real Madrid.
In fact, the two left the club at the same time. Zinedine Zidane left office five days after winning the Third Champions League, which made history for Real Madrid on May 26, and Cristiano Ronaldo left Juventus after leaving the World Cup a couple of months later. Three Champions League wins together, in recent times, Real has produced one of the most successful chapters in the history of club football, with Zidane and Ronaldo pulling together.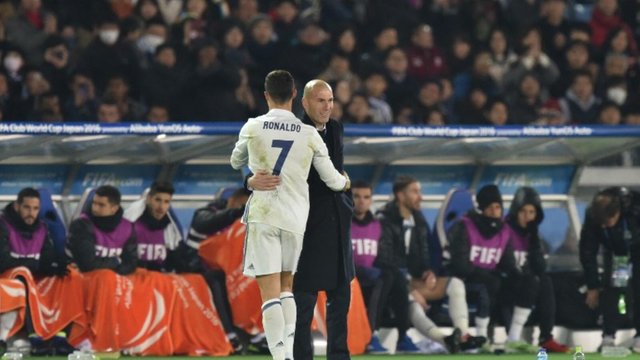 Source
The difference between leaving both clubs may be different, but the love they have for each other was evident in the days of being in Real. It is also heard that Zidane's departure was one of the major reasons for Ronaldo's departure. The Portuguese forward reiterated how much he liked the former coach.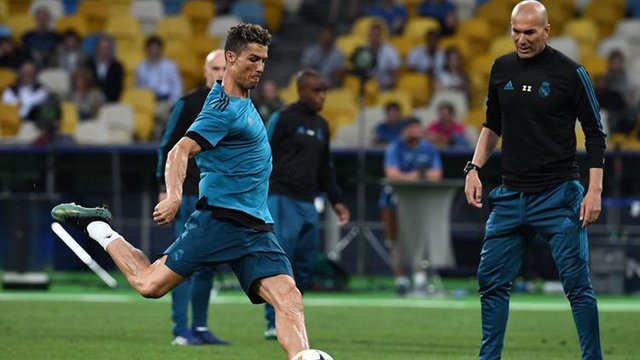 Source
Ronaldo spread more light after the arrival of Zidane. Jizu knew very well that secret recipe would be the one to get the most out of playing the Portuguese forward who came to the right. It's not just about playing tactics, but also encouraging. In an interview to DAZN, Ronaldo was saying, "The confidence a player needs depends not only on him, but also on the confidence that comes from the players and coaches around him." The feeling that you are an important part of the group is to come, Zidane reminds me of such a special.
How, what Zidane did to bring out his best, was also revealed to Ronaldo, 'He has helped me a lot. I respect him very much, and after working with him, that honor has grown even more. He used to tell me, "Chris, don't worry. Just play your own game. You are the player to build the gap in my team. "He has always been honest with me, and that is why I will always love him.