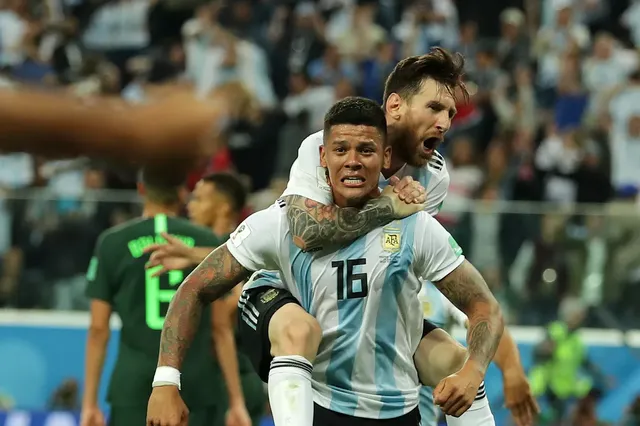 source
Every football fan must have had a heartbreaking moment in football. This is an inevitable feeling that must have happened as a result of the defeat of your team.
I've had quite a few number of heartbreaking moments but the one that weaken my soul the most was the FIFA 2018 FIFA World Cup game between the Super Eagles of Nigeria and Argentina
The Super Eagles went into their third group stage game against Argentina with a big chance of making it to the next stage if they managed to pull at least a draw with Argentina while Argentina on the other hand needed a win to advance to the round of 1
Lionel Messi scored in the 14th minute before Victor Moses equalized with a penalty early in the second half. In the second half, the referee robbed the Super Eagles of a penalty despite the ball appearing to hit the hand of Argentina defender Marcos Rojo
The Super Eagles protested and the referee's attention was drawn for a review by the VAR team. Upon checking the referee still deemed it not worthy of being a PK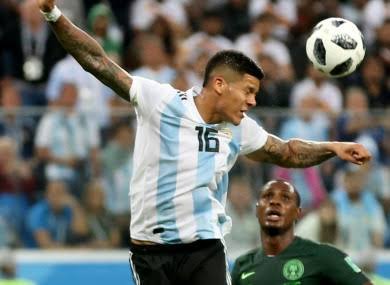 source
The Eagles held Argentina down in a 1-1 draw till the 88 minute until the same Marcos Rojo handed Argentina the win that eliminated the Super Eagles who were already at the verge of advancing to the round of 16. This was a game that broke the heart of Nigerians
What's your own heartbreaking moment in football?