Hello, football lovers...
Here are the recent updates of my matches
Its being a tough league, so far so good, we have won Some matches and presently No 8 on the table of standing,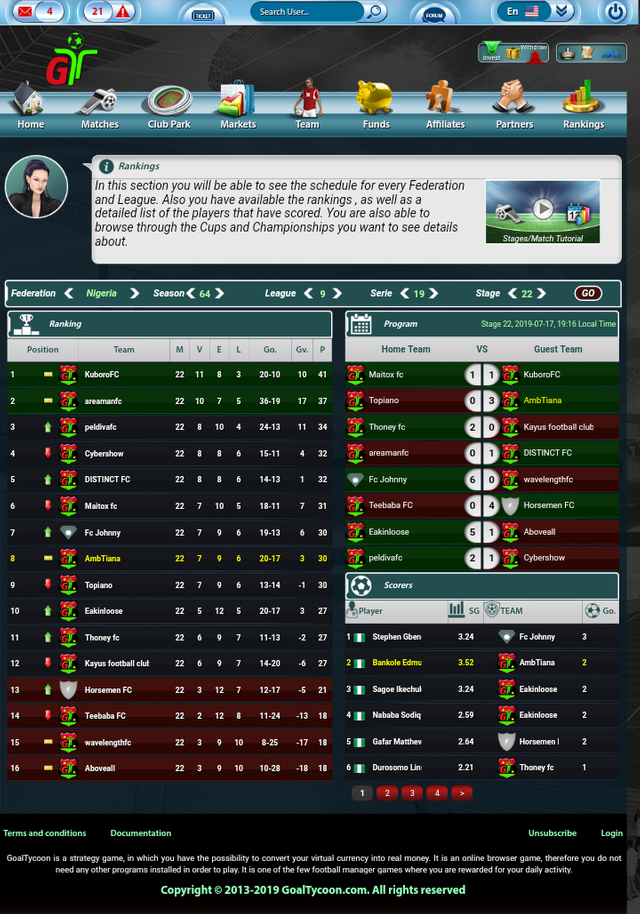 My first match went down with a total of 4 goals, no injuries on any of my players and it was a showdown which gave me 4 points ahead of wavelengthfc on the table of standings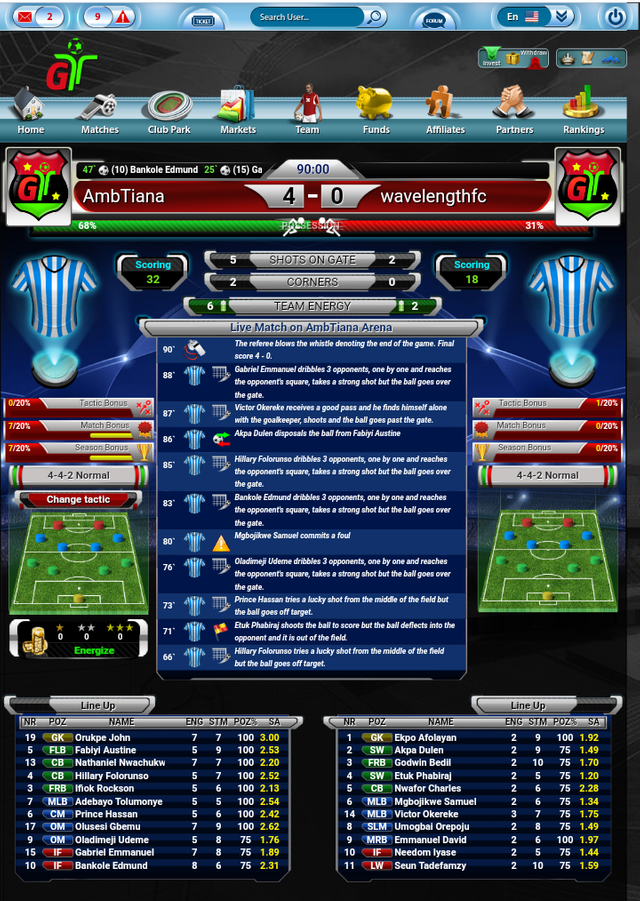 Then this is a breakdown of today's match, as we won again with a total of 3 goals against Topiano, in which my team took possession of the match 66%.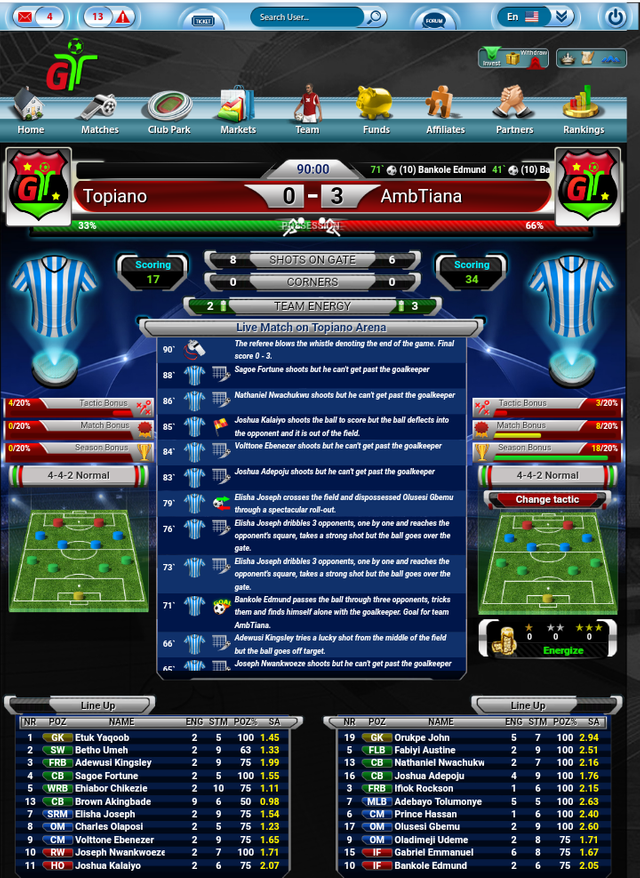 Stay tuned as we bring to you updates about the game.
If you want to join kindly leave me with a comment and I will walk your through.