This Funny video was released around the year 2003, at the time when Kobe Bryant was having legal issue; he was accused of sexual assault, and because of this he was missing some of his major game. 
Many people were concerned especially the press, they need a story to give the audience so they decided to have an interview with coach Philip Jackson(the pretend Philip Jackson from Madtv) who was under a lot of pressure(quite sure that's how he got his crazy ideas) about Kobe's Legal issues and wanted to give the audience an assurance that the Lakers was still in the games the coming seasons, and that Kobe's absence would not impact the team.
Another major concern the  reporters had was wanting an assurance that the other player would not have the same issues that Kobe was having(being accused of sexual assault).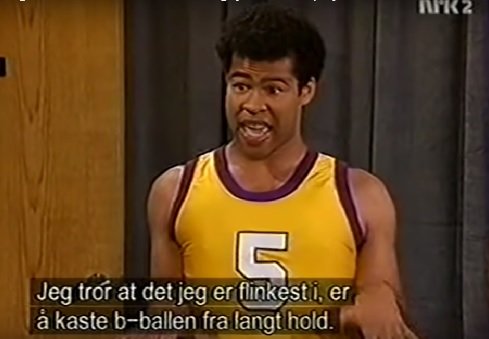 image credit: imgur
Clearly the coach gave them reassurance was by hiring Saffron Johnson(this role was played by peele Jordan, popular from Madtv and Key&Peele), a not too told(35 yrs old), not too short(5'8 on heels), former college basketball player with a little experience that comes with a very creative and colorful personality. Jordan Peele was so gay here. 
The whole humor was to get a player that would not have the same trouble Kobe was facing. "Throwing the B-ball at the scoring are and bouncing it" according to Saffron; Kobe's replacement, He seemed very knowledgable(LOL), and talking about his stats(waistline hahaha) get you everytime.
All  this humor that was made out a bad situation, and in reality the case was never tried in court since the woman involved refused to testify.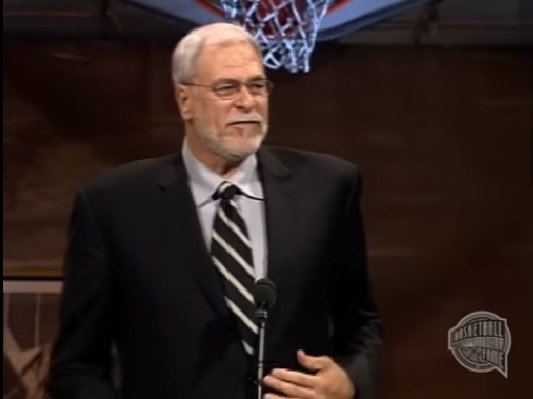 image credit: imgur
The real Philip Jackson was great coach, a lot was achieved during his leadership from 1994 to 2011, the Lakers won five championships, and he retired after 2011.