I finished yesterday's mega active day, by riding a bike.


I was carrying out all sorts of duties all day, I had free time only at 7 p.m., then I got on the bike because I felt the need for total fatigue of the body.
In my head I made a plan of the route and started walking ahead. After a few kilometers I drove off the asphalt onto a dirt road.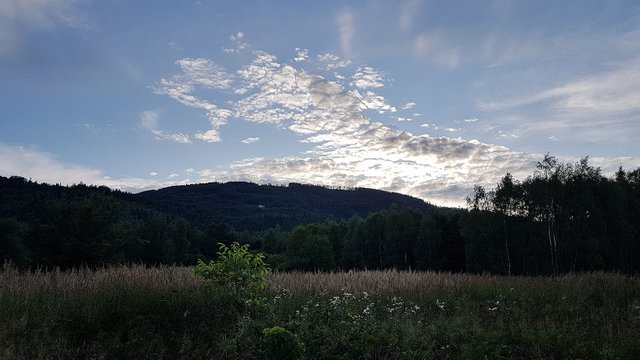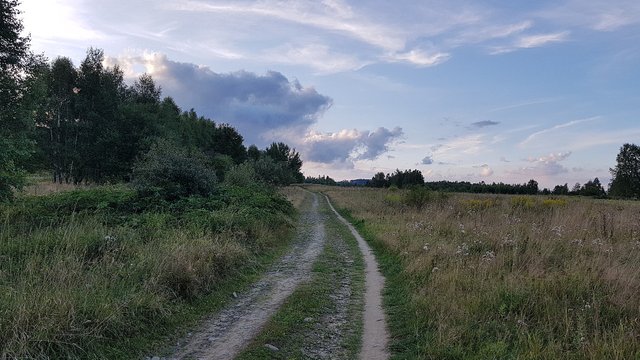 The dirt road rose up so it was hard, but the view upstairs paid me back for the effort.
In the distance I could see the top of Pilsko Mountain. Underneath, there is a panorama of the Żywiec Beskids.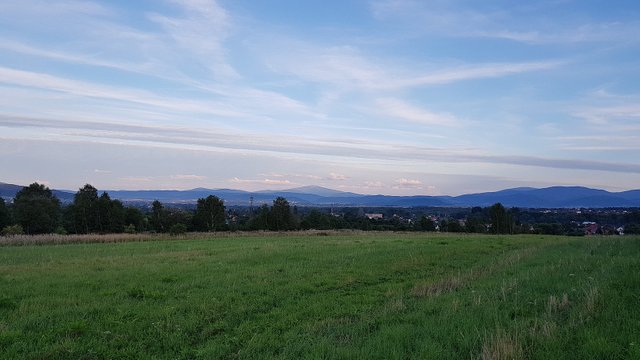 Driving further, after a few kilometers I got to the expressway.
I planned to reach the constructed express road connector with the national road along this dirt road.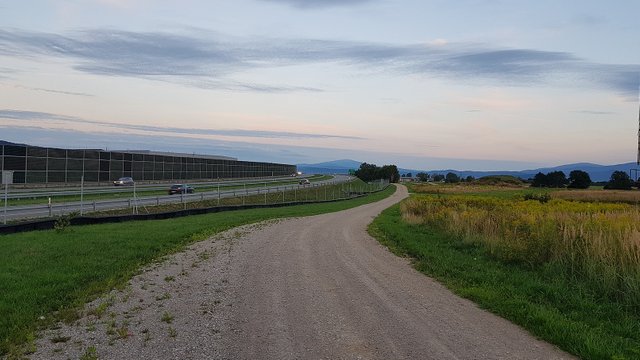 I covered several kilometers very quickly along the gravel road and finally reached the road connector being built.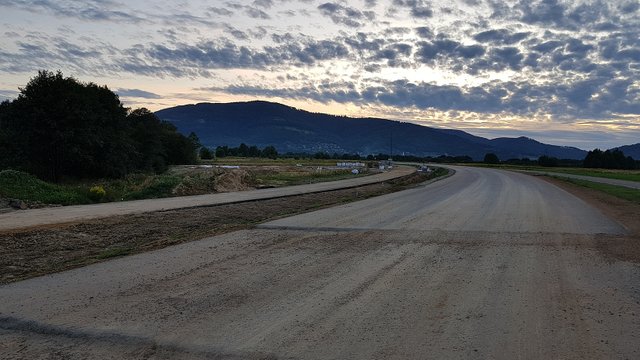 At this time, in the evening, I did not expect to meet heavy construction equipment here, so I ride along the new road.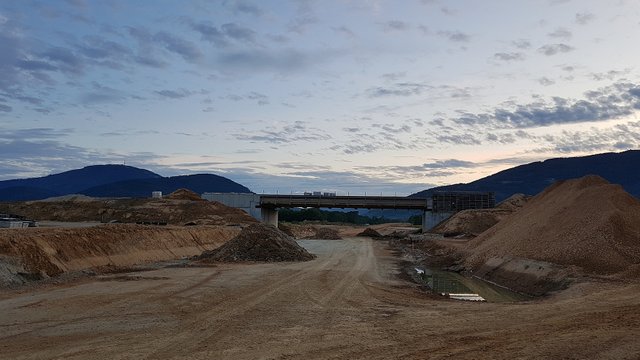 It turned out that the middle part of the road connector does not yet have asphalt laid.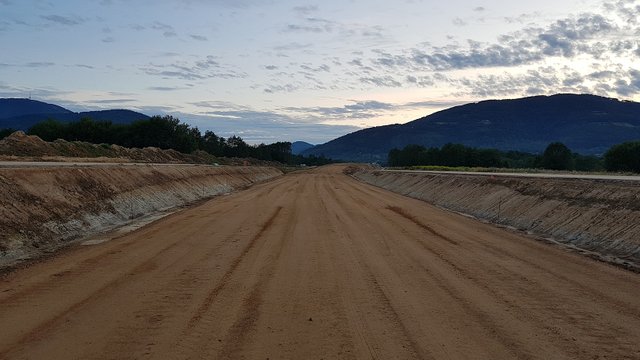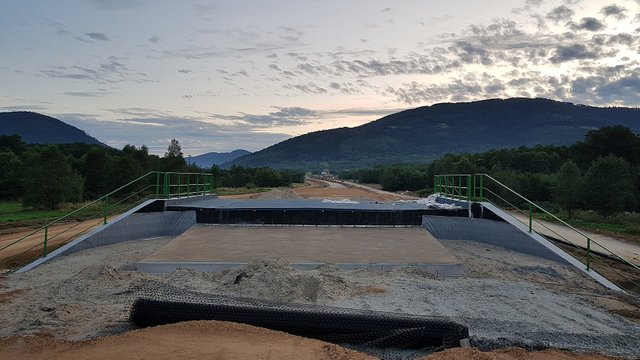 In the final part of the connector I met all construction equipment involved in road construction. The machines stood on freshly laid asphalt.
100 meters away, a roundabout is being built that connects two roads.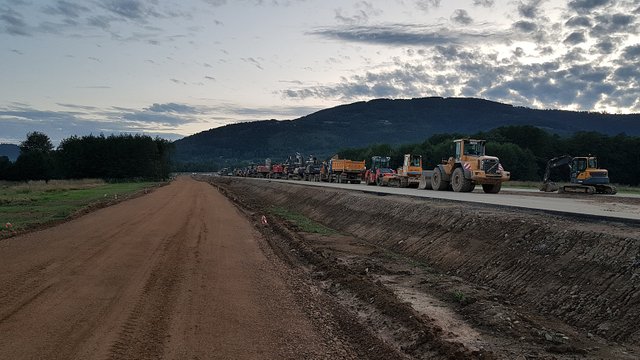 Finished cycling almost an hour later, after dark.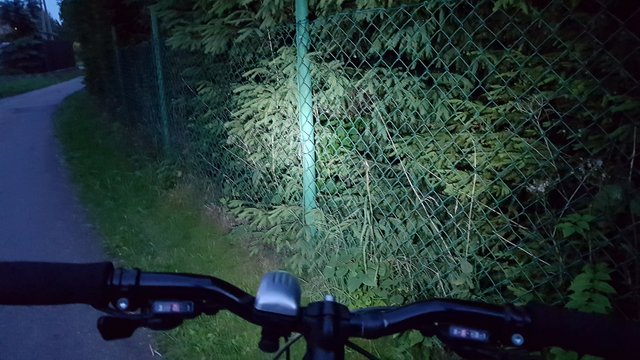 This was the map of my trip.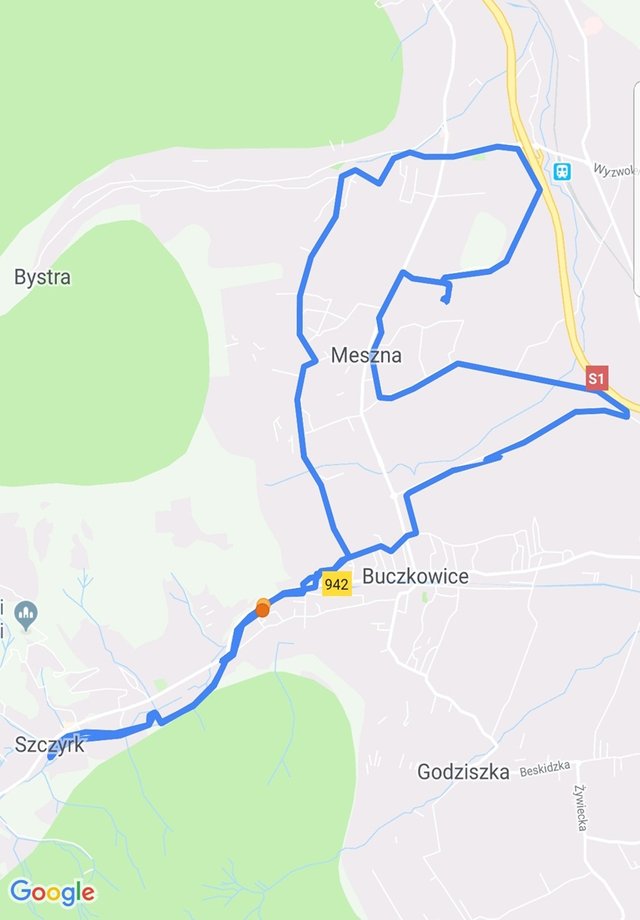 The elevation difference looks very nice.


First a short driveway to see the panorama view of the Żywiec Beskids, next quickly ride down, and then a continuous uphill drive from 22 minutes to the end.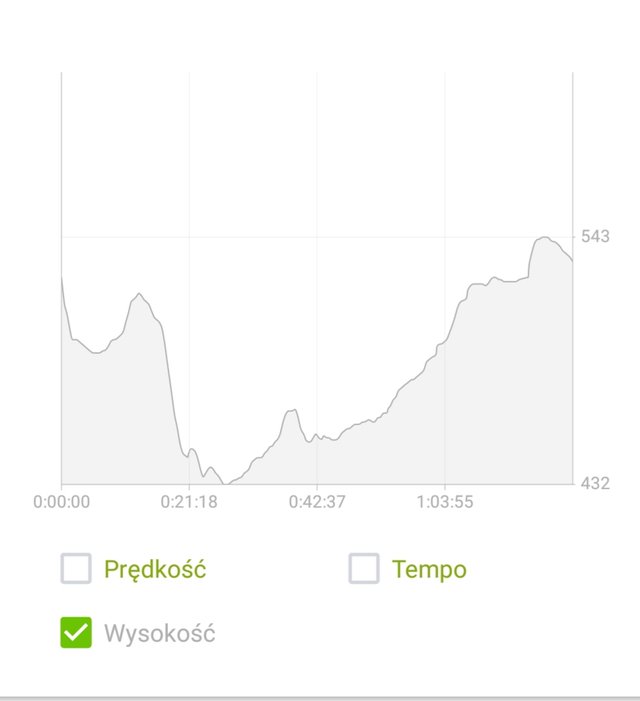 To sum up -
in less than an hour and a half I drove almost 24 kilometers and burned almost 900 calories.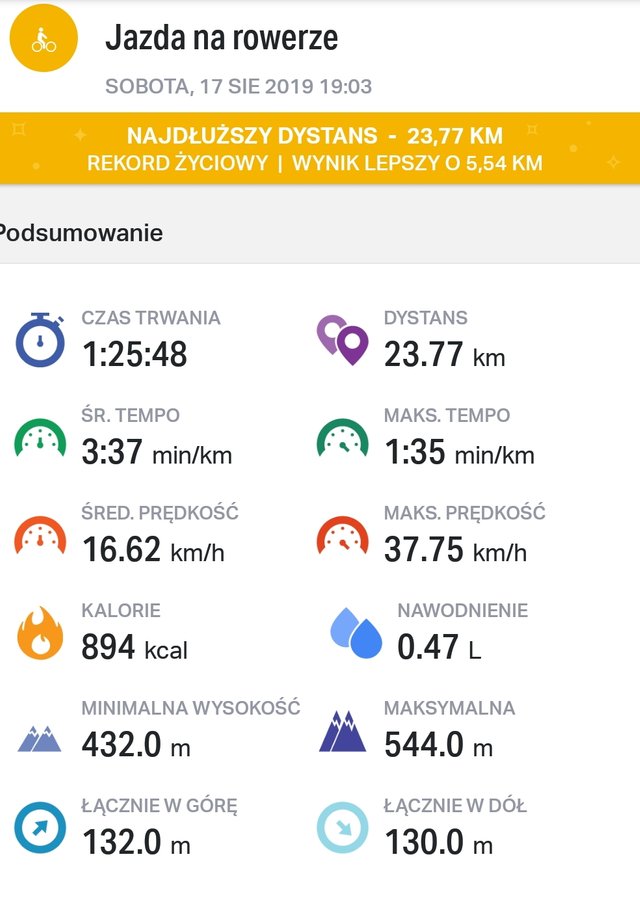 my post on
sprtshub.io