Zenit Kazan Takes Third Place After Seeing Off Asia's Al-Rayyan Sports Club In The FIVB Men's Volleyball Club World Championship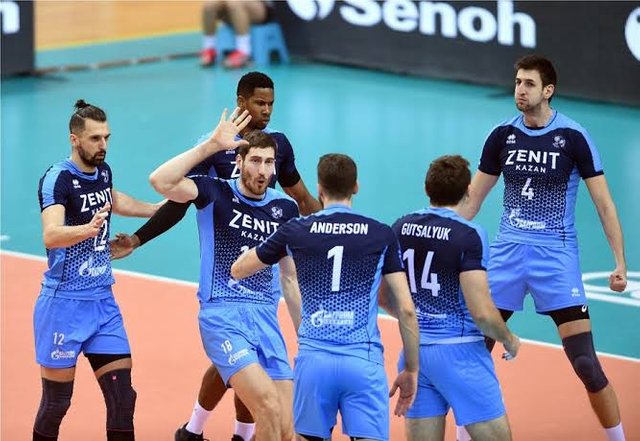 Image Credit
Russia's Zenit Kazan displayed some good plays during their clash with Al-Rayyan in the 2019 men's volleyball club world in Brazil. Al-Rayyan could have done better in this game but i guess things just wasn't right for them.
Both teams played for third place after they lost out against the finalists, Lube and Sada Cruzeiro Vôlei. Lube are currently the champions of the competition this year after defeating Sada Cruzeiro Vôlei, you can read that in my most recent publication here
During the clash, Zenit Kazan clearly dominated the game by defeating Al-Rayyan 3-0 (25-21, 25-18, 25-17) to hand them the third place where they get the bronze of the FIVB men's volleyball club world championship this term.