Unet E-Work Busto Arsizio Continues Unbeatean Run As They Walk Over Saugella Team Monza In The Italian Women's Volleyball Championship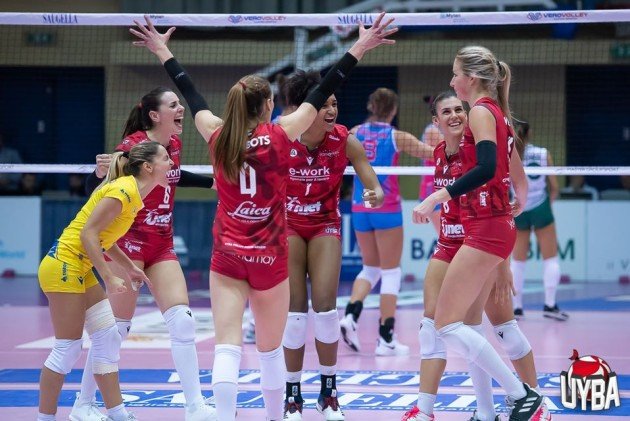 Image Credit
The game which ended 3-1 (26-24, 25-18, 26-28, 25-22) in favour of the away team, Unet E-Work Busto Arsizio, drew attention from fans as thousands attended the match just to catch a glimpse of who the winner was going to be of the two rivals.
Prior to this clash, the home team of Saugella Team Monza had also enjoyed a great start to the season judging by the number of wins (five wins out of five encounters) they would accumulate and they really tried but they just could not squeeze out a win against their fierce rivals to extend their runs of wins.
Unet E-Work Busto Arsizio's win over Saugella Team Monza in yesterday's clash made it seven wins out of seven encounters and second on the championship standing as they put pressure on the championship leaders, Imoco valley.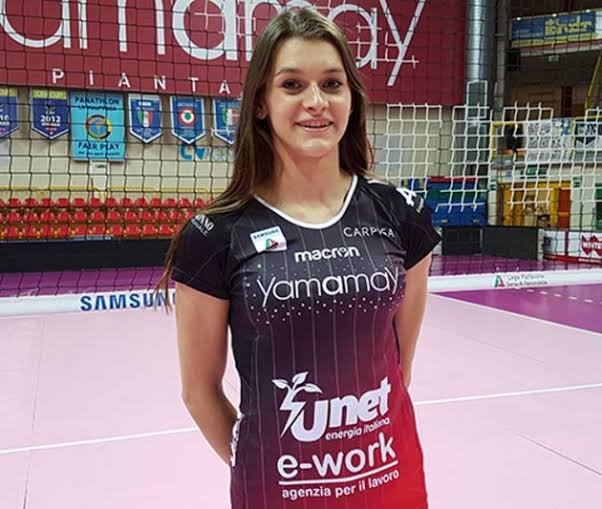 Image Credit
Unet E-Work Busto Arsizio's Britt Herbots secured 17 points in the bag for her team and was very involved during the clash. In general, the entire team actually put up a decent performance to offset one of the competition's fiercest on their own turf.