Struggling Team, Perugia Downs Club World Champions, Imoco In The Italian Women's Volleyball Championship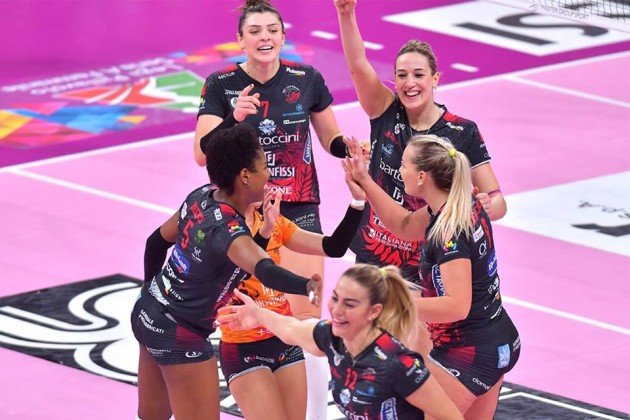 Image Credit
Bartoccini Fortinfissi Perugia have had their worst of performances this season, only managing one win prior to this victory over Imoco Volley Conegliano in the italian women's volleyball championship regular season.
This new win by Perugia makes it their second since the campaign took off. They now have wins and eight losses out of ten encounters in the championship and are still at the bottom of the standing whereas Imoco still maintains their top spot.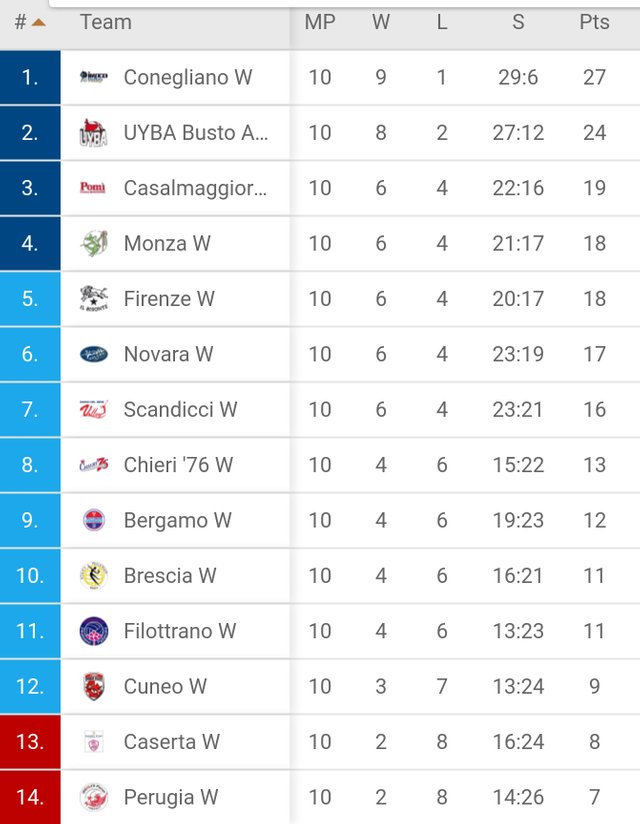 Going into the game, Imoco's manager decided to rest the main squad while giving the younger players chances to thrive but i guess it didn't really go as planned as they lost the game, making it their first loss so far and as a result, Perugia made the most out of such an opportunity to record their second win in the championship.
Hopefully, with this win, Perugia may have gotten the necessary boost they need to their confidence and also to create room for amendments as well as improvements even though things have been so rough for them in the competition and if everything go well, they might just end the season by moving up a little above the bottom of the chart.