Praia Clube Defeats Sesi Vôlei Bauru In The Eighth Round Of The Brazilian Women's Volleyball Championship 2019/2020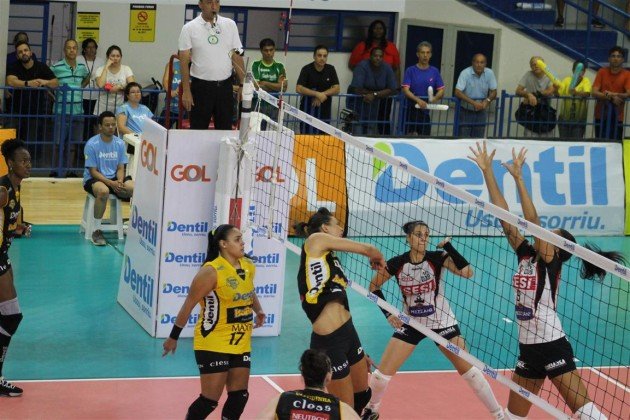 Image Credit
The homeside of Dentil/Praia Clube convincingly outclassed Sesi Vôlei Bauru after winning by a 3-0 (25-20, 27-25, 25-15) victory in the eighth round of the 2019/2020 brazilian women's volleyball championship.
Dentil/Praia Clube who just recently returned from china after the FIVB club world championship where they became the runner up of the competition, understandably, went into the game with fatigued players but were still able to come up with a good result.
Dentil/Praia Clube's player, Brayelin Martínez was the highers scorer after making it 16 points for her team to extend their runs of wins in the championship to six wins out six encounters.