FIVB World Champions, Cucine Lube Civitanova Outshines Jihostroj České Budějovice In The CEV Men's Volleyball Champions League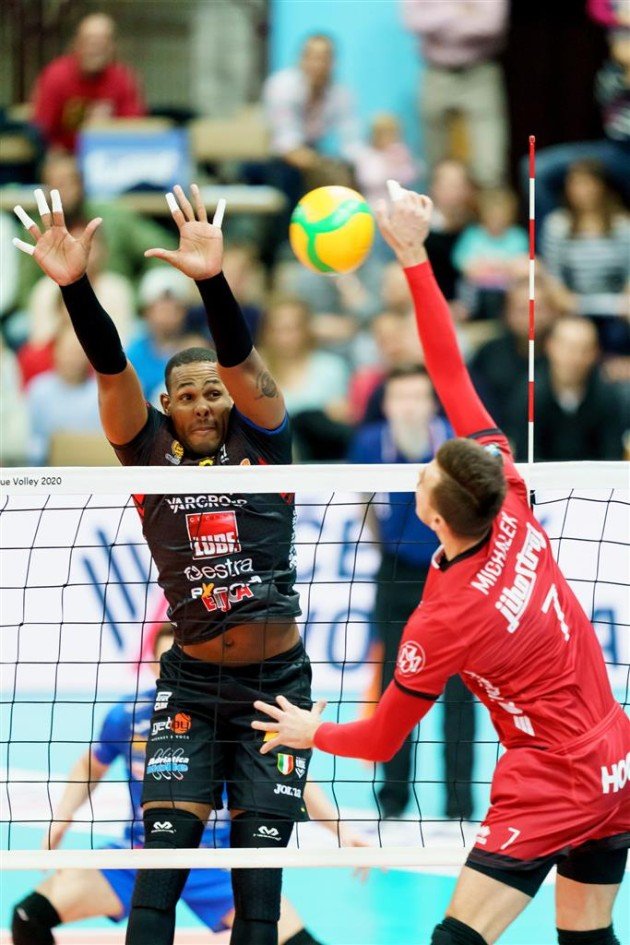 Image Credit
The current champions of the 2019 FIVB World Championship (which they won a few days ago in brasil), Italy's Cucine Lube Civitanova has started the CEV men's volleyball champions league on a very good note after seeing off one of Czech republic's hottest volleyball men's team, Jihostroj České Budějovice.
Going into the game, alot was expected of Jihostroj České Budějovice after defeating one of the game's best, turkish champions, Fenerbahçe HDI Sigorta Istanbul in the first round of the competition. So even though the italians were seen as the stronger, it was expected to be a brawl between two titans.
The match ended 3-1 (25-18, 21-25, 25-13, 25-22) in favour of the away side of Cucine Lube Civitanova as they kick off to a great start in the champions league. The CEV champions league is a competition for the best and most fiercest of teams across europe. Can they maintain their fine run of form? I guess as we go further, we will see about that.