Cucine Lube Civitanova's Victory Over Asian Champions, Al-Rayyan Sports Takes To The Final Of The Club World Championship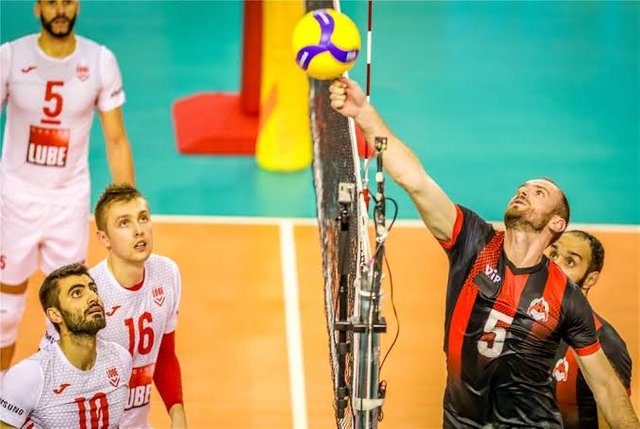 Image Credit
The italian based men's volleyball team, Cucine Lube Civitanova are well known for their ruthlessness when it comes to professional volleyball competitions and the silverwares that have accumulated over the years is proof of their dominance in this space sport.
Cucine Lube Civitanova proved once again that they aren't in the competition for nothing other than to win it. Their latest 3-0 (25-21, 25-22, 25-23) victory over Asian giants, Al-Rayyan Sports has taken them to the final of the competition where they will face Brazilian top team, Cruzeiro Vôlei.
Lube's Yoandy Leal was able to secure 18 points during the clash which along with other efforts by team, led them to victory.
Since the two teams in the finals are at their peak in terms of strength and performances, it is quiet difficult to favour one over the other if we try to predict the score and winner which is scheduled for today been, 8th of December 2019.