BR Volleys Extend Unbeaten Run After Massive Clash Against Friedrichshafen In The German Men's Volleyball Bundesliga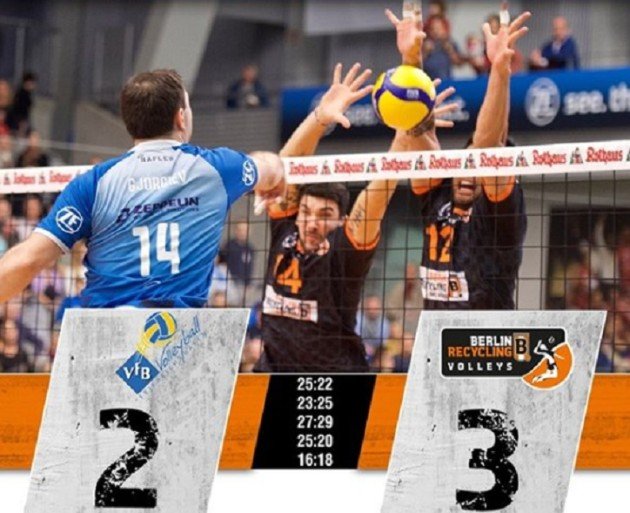 Image Credit
Amongst yesterday's fixtures in the 2019/2020 german men's volleyball bundesliga, one that fans anticipated or looked forward to was the clash between Friedrichshafen and BR Volleys and this is quiet understandable giving how both teams had been in absolutely fine form since the campaign kicked off.
BR Volleys came to the match away from home but were still able to seal a victory on the turf of one of their bitter rivals but it didn't come easy as both teams fought really hard and the five sets it took both teams to come to terms as to who was more deserving was proof of the difficulty and toughness both teams brought to the table.
This win by BR Volleys extends their win in the bundesliga to five wins out of five encounters after defeating this season's contenders, Friedrichshafen 2-3 (25-22, 23-25, 27-29, 25-20, 16-18) in the 2019/2020 German Men's Volleyball Bundlesliga.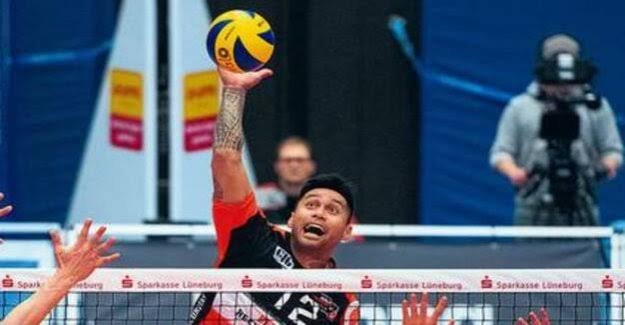 Image Credit
BR Volleys' Samuele Tuia was the top scorer during the clash after bagging as much as 23 points for the team which along the overall cohesiveness of the team, proved decisive and instrumental in their win over their tough opponent, Friedrichshafen.