Belgium's Greenyard Maaseik Pulls Surprising Win Against Russian Giants, Zenit Kazan In The 2019 CEV Champions League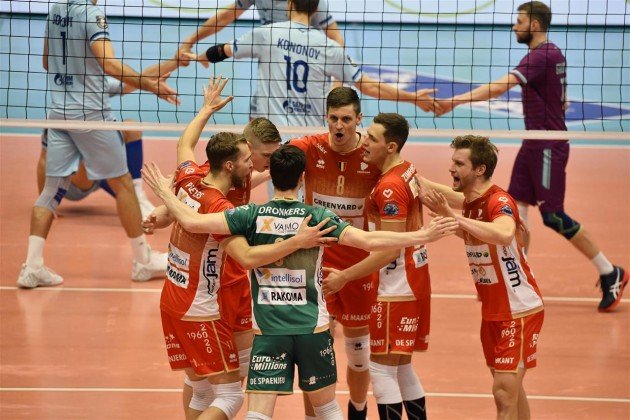 Image Credit
It isn't everyday that we witness lower ranked teams win against the highly ranked ones but belgium's Greenyard Maaseik didn't do just that as they came from behind to secure their victory over one of Russia highly rated team, Zenit Kazan in the CEV champions league clash.
Playing away from home, Russia's Zenit Kazan went into the game as the strongest of both sides as they controlled the game in the first and second set which gave them the 2-0 lead but couldn't hold on to it when Maaseik decided to shake things up.
Greenyard Maaseik came from behind to secure all points by making the scoreline 3-2 (20-25, 18-25, 25-23, 25-22, 20-18) in a performance filled with so much passion, tenacity, team work and determination on their part.
Maaseik's Jelte Maan, performed well for the team and his 20 points was proof of his positive influence on the team. Zenit Kazan's Maxim Mikhailov , bagged a massive 29 points for his team but sadly, it didn't end well for the team.