MP head disagrees with Floyd's idea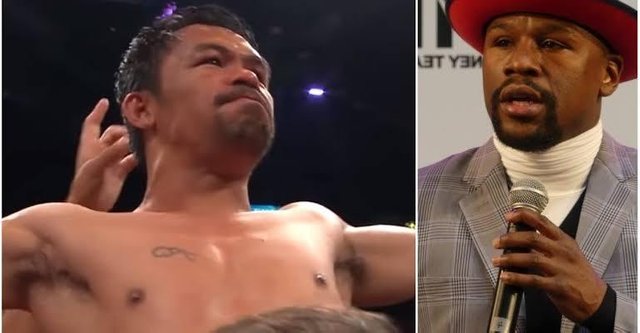 Source
Manny Pacquiao's camp is strongly opposed to the idea of ​​American boxing legend Floyd Mayweather Jr. to fight it back with the National Fever in the Philippines but at an exhibition bout in Tokyo, Japan.
Sean Gibbons, president of MP Promotions, described Mayweather's idea as "pointless."
Mayweather recently posted on social media to announce his planned exhibition bout.
Boxing fans around the world are wondering why Mayweather thinks so.
"Floyd is Floyd. He goes to the beat of his drum, "Gibbons said on www.philboxing.com.
Hours after Mayweather's post on Instagram, Pacquiao responded by saying that if they were to fight Mayweather again, they would have to fight.
Another Pacquiao colleague David Sisson believes that Mayweather used Pacquiao's name only in his interest.
Pacquiao and Mayweather first fought in 2015 where they broke a record of boxing in part financially.
Mayweather won with a unanimous decision but Pacquiao revealed that he injured his right shoulder in the middle of the fight because he really wanted a rematch to get away.
To this day, however, Pacquiao's long-awaited rematch remains unclear.
Mayweather witnessed two of Pacquiao's fights this year as he intensified his enthusiasm for the rematch.
But retired Mayweather said he had no interest in returning to the fight.