Lebron James set another record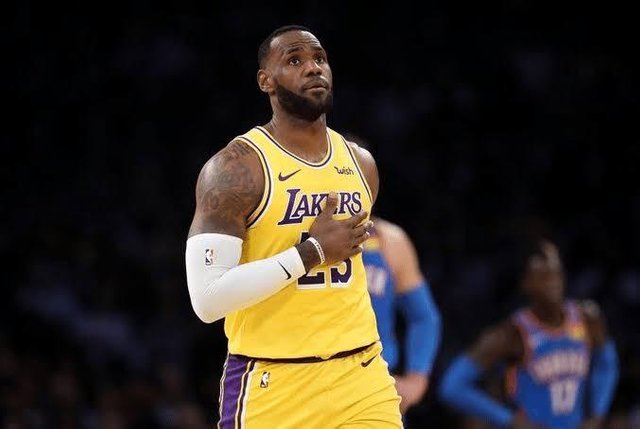 Source
LeBron James also had another National Basketball Association (NBA) history when he tripled the Los Angeles Lakers' victory over the Oklahoma City Thunder, 112-107, Wednesday, Nov. 20,
With 25 points, 11 rebounds and 10 assists, James is the first NBA player to triple double against 30 teams, something Oscar Robertson, Russell Westbrook, Magic Johnson and the Lakers assistant coach couldn't do. Jason Kidd.
Anthony Davis added 34 points to the Lakers who now go up 12-2.
Despite the attempts by the Thunder to post a rally, it was never able to withstand the attacks of James who also gained the support of Kyle Kuzma, Danny Green and Kentavious Caldwell-Pope who shed three of them. last 55 seconds.
Dennis Schroder led the Thunder with 31, 20 in the first half while Danilo Gallinari contributed 25.
In the loss Carmelo Anthony faced on his first day with the Portland TrailBlazers against the New Orleans Pelicans, 104-115
Wearing no. In the jersey, Anthony, who was among the starting five, scored the first of Portland's three and within the first minute he had five points.
But overall he only collected 10 points and four rebounds.
It was the first game of the former scoring champion since November of last year.
After being traded to the Houston Rockets for Chicago he was unable to show any action since he was waived again by the Bulls that February.
Portland's leading scorer Damian Lillard was unable to play because of a back injury.
Jrue Holiday led New Orleans with 22 points and 10 assists while Brandon Ingram added 21.
In other games, the Golden State Warriors cut their seven straight losses to the Memphis Grizzlies, 114-95.
The Sacramento Kings also beat the Phoenix Suns, 120-116.