Gilas Pilipinas coach Yeng Guiao resigned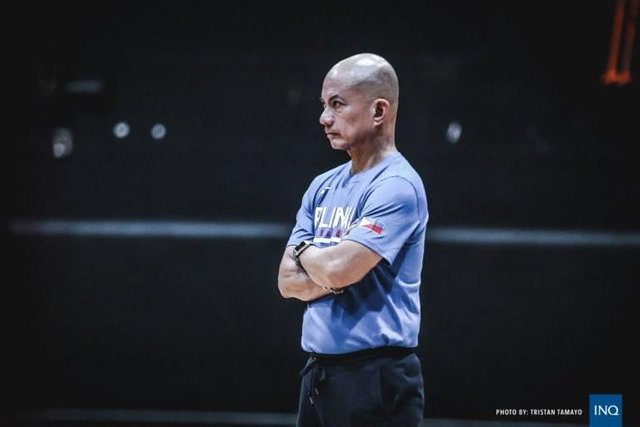 Source
Coach Yeng Guiao resigned as head coach of Gilas Pilipinas, one day from their arrival following their dismal Fiba World Cup campaign in which they lost five games, usually buried.
The 60-year-old Guiao demanded a beleaguered performance in the prestigious competition that took the country to 32nd place.
At the same time, he acknowledged all the blame for what happened and praised his players for dealing with big, bad, skilled players from other countries with preparations.
"I knew what conditions existed, what the limitations were, and still, I accepted the challenge. I hold myself responsible for the consequences, "Guiao said in a letter sent to the Philippine Basketball Association (SBP) yesterday.
In addition to the multi-titled coach now in the hands of the SBP, it is embarking on a program to achieve the nation's desire to compete with the best teams around the world.
On the day after Gilas arrived from Beijing, Guiao met with SBP president Al Panlilio, vice-chairman Ricky Vargas and chairman emeritus Manny V. Pangilinan where the coach revealed that he had begun a change.
But unexpectedly, this was his resignation.
Guiao also explained that his second national team victory - the first of which was at the 2009 Fiba Asia Championship in Tianjin, China - came when the team was in crisis to regain control of the Gilas program following a July 2018 collision against in Australia.
Due to the suspension of coaches and star players, Guiao, who was selected by the SBP and the PBA to replace coach Chot Reyes, formed a team consisting of several players on Rain or Shine, the team he leads to fifth place in the 2018 Asian Games in Indonesia.
They beat Qatar and Kazakhstan in the final window of the qualifiers to secure a ticket to the World Cup.
"It is in this context that I view my year of leading this program in a positive light," added the seven-time champion coach of the PBA. "The efforts and sacrifices of all those involved, overcoming the many trials and tribulations, putting ourselves on the world stage of basketball - I can only wish we could have performed better these past two weeks, but the odds were stacked against us. Nonetheless, I take full responsibility. "