George contributed 37 points in 20 minutes!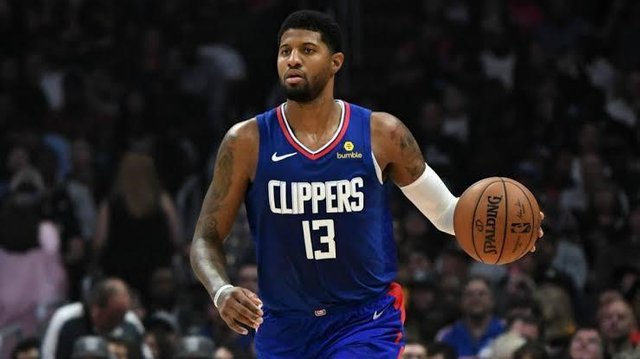 Paul George scored 37 points in just 20 minutes during his first game at the Staples Center as a freshman for the Los Angeles Clippers, when they defeated the Atlanta Hawks, 150-101, Sunday, Nov. 17 by the National Basketball Association ( NBA).
But in that game, the Clippers' star player Kawhi Leonard was left out due to a minor knee injury because it was never expected that they would be together on the court.
George completed his career high of six triples and completed his six free throws with the biggest win of the season.
George turned to his side after making a steal, dribbling toward their goal where they passed the ball to Montrezl Harrell and a decisive shot that kept them within 36 points.
Historically, he was the first Clippers player to score two in a row of 30 points or more in two team games.
In his first game, George had 33 points on New Orleans court where Leonard still couldn't play.
In the other game, the Dallas Mavericks beat defending champion Toronto Raptors, 110-102, under the leadership of Luka Doncic who perfectly pitched his seven free throws in the fourth quarter that was key to victory.
Doncic finished the game with 26 points.
James Harden added 49 points to tie the undermanned Rockets to a 125-105 win over the Minnesota Timberwolves.
Nets turn to Bulls, 117-111; Bucks beat Pacers, 102-83; Hornetts pinned Knicks, 103-102;
Miami beat the Pelicans, 109-94, Portland defeated Spurs, 121-116.