Dream team is gone, Kobe said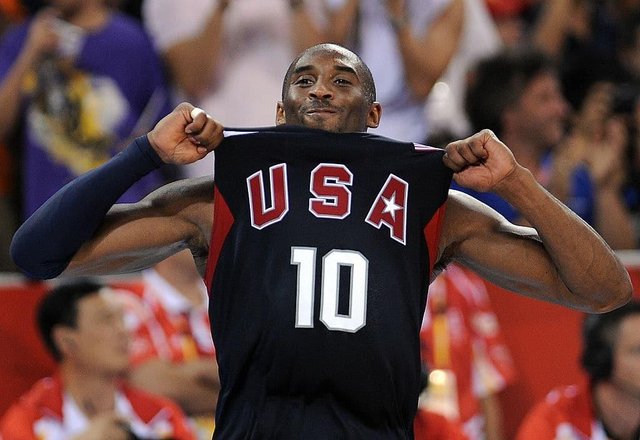 Source
Basketball legend Kobe Bryant defends Team USA following a major defeat at the 2019 FIBA ​​Basketball World Cup in China.
"The days of the 1992 Barcelona 'Dream Team' are gone," Bryant said.
The current Team USA has failed to defend their crown in every four years of competition and, moreover, has not won a medal.
After tasting two straight losses heading into the quarter-finals against France, Team USA's highest score this year is seventh place.
In their next role, Team USA tasted another defeat against Serbia.
However, Team USA did not succeed this time with National Basketball Association (NBA) superstars like LeBron James, James Harden, and Stephen Curry.
But for Bryant, even though Team USA is still one of its best players this season, it will no longer dominate the world unlike the Dream Team led by Michael Jordan, Larry Bird and Magic Johnson.
"The best players that you think, who are going to make the best players that you can put on the floor, you are still going to have challengers," Bryant said. "It's not going to be a cakewalk."
The Dream Team lost all their games in which all the opponents were buried in the neck.
"The days of the 1992 Barcelona 'Dream Team' are gone so it's going to be tough," added Bryant, who won an Olympic gold medal in 2008 and 2012.
It is said that the Dream Team is the most powerful force in the history of basketball in the world.
This year, Team USA is comprised of young people who need to be treated with the right reason to make it happen.
This is the worst campaign of a Team USA made up of NBA players.
"It's not a matter of the rest of the world catching up to the US," Bryant said.
"It's that the rest of the world has been caught up for quite some time, to a point now where. . . we are just going to win some and lose some. "
Bryant added that it was no surprise to Team USA that the capabilities of other countries in the field of basketball have grown.
Bryant looks back on his match with the Redeem Team, which was Team USA's call in its 2008 Olympics campaign where they suffered a severe blow before defeating Spain in the finals.
At the time, it was felt that the quality of basketball teams in other countries was already rising.