Diaz target to get a higher medal tonight in Thailand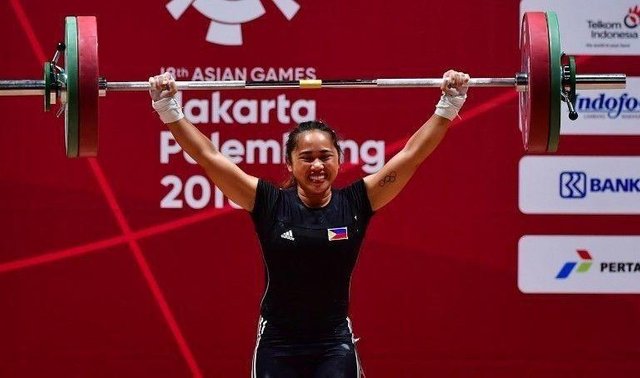 Source
Olympic silver medalist Hidilyn Diaz now wants to match or surpass her bronze medal finish at the 55-kilogram International Weightlifting Federation World Championships today in Pattaya, Thailand.
Recalling that, 28-year-old Diaz won a bronze medal in two editions of the biennial competition in Houston in 2015 and Anaheim in 2017 and is optimistic that she will be able to surpass it this time.
Her cousin, Mary Flor Diaz, was the first to show off a women's 45-kg action. class on Wednesday where it finished in seventh place with 18 participants in the snatch and clean and in the jerk.
Diaz is the fourth Southeast Asian in his division next to bronze medal winner Setiawati of Indonesia, and Vietnamese Vuo Thai Huyen and Khong My Phuong.