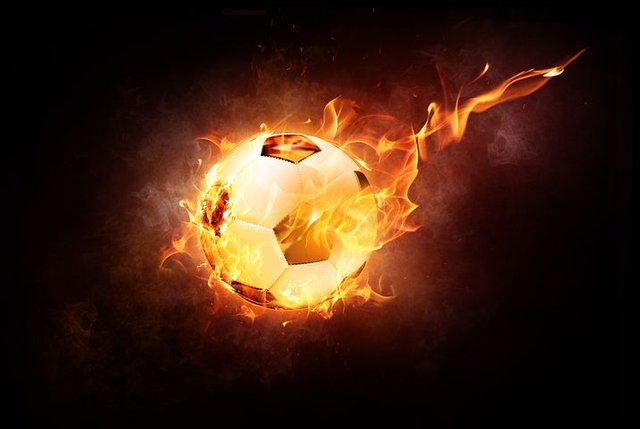 Source
Some top coaches are without a club and as such participating in the manager dance.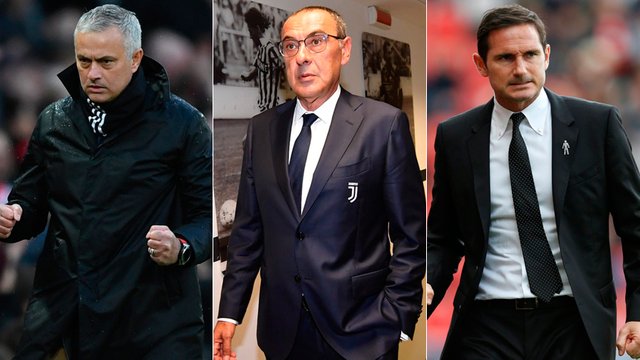 Source
Why call the manager's dance? Simple because if the future performance and results to be achieved in the new club that hire them if is not satisfactory, they "dance" and return to unemployment.
We have well-known names like:
CONTE
Without training a club since 2018, Antonio Conte has been announced as the new Internazionale coach. The Italian replaced Luciano Spalletti, who had an irregular season last season. Conte already wants to make changes to the club and is active in the market to try to renew the cast. Among the coach's main interests is the departure of Icardi and the hiring of other attackers, such as Romelu Lukaku.
MOURINHO
Jose Mourinho has not taken on any club since leaving Manchester United in late 2018. Speculated on several teams, Portuguese are now one of the strong names to take command of Newcastle, although the Portuguese deny interest by team that is content with 8 ° or 9th place in the championship. The English club did not reach an agreement with Rafael Benítez and announced the departure of the Spanish coach.
LAMPARD
Lampard has been praised by the European press for his performance as coach of Derby County. The former player is speculated as the new coach of Chelsea, where he is an idol. The Derby has issued an official statement that the Englishman is free to negotiate. The trend is for the coach to be announced later this week in the Blues.
LOPETEGUI
After the failure at Real Madrid, Lopetegui took over the reins of a new club this season. Sevilla decided to bet on the coach and hired the Spaniard for three seasons. The soccer director, Monchi, was one of the main responsible for the arrival of Lopetegui, who replaced coach Joaquim Caparrós.
SARRI
Sarri left Chelsea and was announced as the new coach of Juventus. In his presentation, the Italian stressed that he wants to help Cristiano Ronaldo to break career records. Trippier, Chiesa and Pogba are some of the reinforcements pointed out by the coach, who remains active in the market. Higuain is another player who can win more chances in the main team.
GIAMPAOLO
Gattuso was dismissed from Milan after the club did not get the place in the next Champions League via the Italian League. For the former player's place, the Rossoneri opted for Marco Giampaolo, who was in Sampdoria. The contract of the Italian goes until June 30, 2021. According to the Italian press, Giampaolo will receive two million euros (R $ 9 million) per season.
PAULO FONSECA
With the departure of Claudio Ranieri, Roma bet on the signing of the Portuguese Paulo Fonseca. The coach was at Shakhtar Donetsk, the club that won the Ukrainian Championship triumph. The coach arrives in Rome to try to bring the team back to the Champions League
Source:

Alguns treinadores de topo estão sem clube e como tal participando da dança dos managers.
Porquê chamar de dança dos manager? Simples porque se o futuro desempenho e resultados a alcançar no novo clube que os contratarem não for satisfatório, eles "dançam" e voltam ao desemprego.
Temos nomes bem conhecidos como:
CONTE
Sem treinar um clube desde 2018, Antonio Conte foi anunciado como o novo treinador da Internazionale. O italiano substituiu Luciano Spalletti, que teve uma temporada irregular na última temporada. Conte já quer fazer mudanças no clube e está ativo no mercado para tentar renovar o elenco. Entre os principais interesses do treinador, está a saída de Icardi e a contratação de outros atacantes, como Romelu Lukaku.
MOURINHO
José Mourinho não assumiu nenhum clube desde que deixou o Manchester United, no fim de 2018. Especulado em diversas equipes, o português agora é um dos fortes nomes para assumir o comando do Newcastle, apesar do português negar interesse por equipe que se contenta com 8° ou 9° lugar no campeonato. O clube inglês não chegou a um acordo com Rafael Benítez e anunciou a saída do treinador espanhol.
LAMPARD
Lampard recebeu elogios da imprensa europeia por conta de seu desempenho como treinador do Derby County. O ex-jogador é especulado como novo treinador do Chelsea, clube em que é ídolo. O Derby já divulgou um comunicado oficial em que aponta que o inglês está liberado para negociar. A tendência é que o técnico seja anunciado no fim desta semana nos Blues.
LOPETEGUI
Após o fracasso no Real Madrid, Lopetegui assumiu as rédeas de um novo clube nesta temporada. O Sevilla resolveu apostar no treinador e contratou o espanhol por três temporadas. O diretor de futebol, Monchi, foi um dos principais responsáveis pela vinda de Lopetegui, que substituiu o técnico Joaquim Caparrós.
SARRI
Sarri deixou o Chelsea e foi anunciado como o novo treinador da Juventus. Em sua apresentação, o italiano ressaltou que quer ajudar Cristiano Ronaldo a bater recordes na carreira. Trippier, Chiesa e Pogba são alguns dos reforços apontados pelo treinador, que segue ativo no mercado. Higuaín é outro jogador que pode ganhar mais chances na equipe principal.
GIAMPAOLO
Gattuso foi demitido do Milan, após o clube não conseguir a vaga na próxima Liga dos Campeões via Campeonato Italiano. Para o lugar do ex-jogador, os Rossoneri optaram por Marco Giampaolo, que estava na Sampdoria. O contrato do italiano vai até 30 de junho de 2021. De acordo com a imprensa italiana, Giampaolo vai receber dois milhões de euros (R$ 9 milhões) por temporada.
PAULO FONSECA
Com a saída de Claudio Ranieri, a Roma apostou na contratação do português Paulo Fonseca. O treinador estava no Shakhtar Donetsk, clube que conquistou o tri do Campeonato Ucraniano. O técnico chega na Roma para tentar reconduzir a equipe à Champions League

VOTA AQUI @steemitportugal WITNESS


---
ptgram power: | faça parte | grupos | projetos | membros | | ptg shares | trilha premium | fórum externo | fórum na blockchain | siga: | @brazine | @brazilians | @camoes | @coiotes | @dailycharity | @imagemvirtual | @msp-brasil | @ptgram-power |

---

Gif by @aleister
Know my curation trail project
link-
If you would like to delegate to GRAFFITY HUNTER project by @pataty69 you can do that by clicking on the following links:
10SP-25SP-50SP-100SP-250SP-500SP-1000SP-
Be sure to leave at least 50SP undelegated on your account.