Zidane: "We showed some heart and commitment in that second half"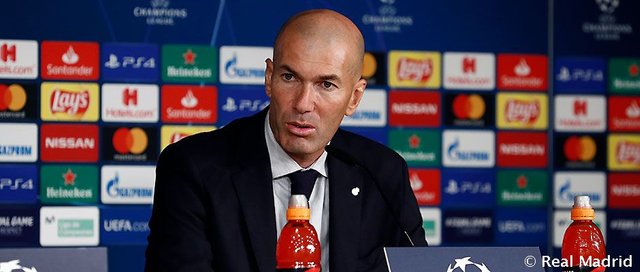 credit
"What I take away with me is the reaction from the players because they're the ones who changed the game", declared the boss.
Those were the words of the Real Madrid manager, Zinedine Zidane who remarked on the Santiago Bernabéu in the aftermath of the side's first home outing of the Champions League campaign.
Zinedine Zidane pondering on the encounter agrees that it was a poor start and a poor first-half where they were not in control at all.
But he says that the second-half was a different ball game altogether, when the tempo of the game changed to their own advantage, when Real Madrid players took the destiny of the game in their hands.
He declares that though the opposition was stiff and sore, in the second-half of the game, his players showed some heart and commitment and scored the goals which earned them a point.
In the second half everything changed, we showed some heart, commitment and played in the opposition's half.