Spurs are finished" – Some Chelsea fans roast rivals over humiliating defeat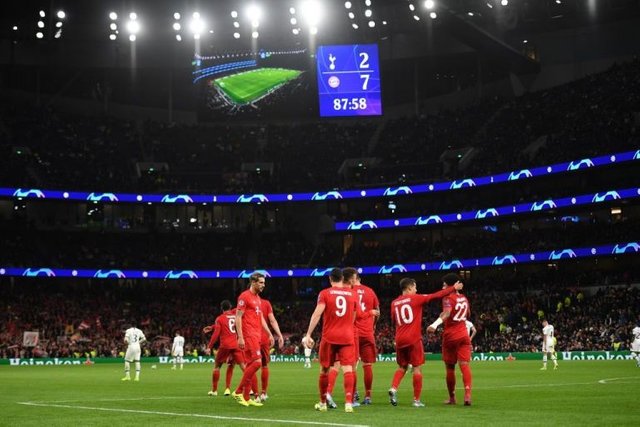 credit
It was indeed a humiliating defeat as Tottenham was beaten mercilessly by Bayern Munich 7-2 last night, and better believe it that many Chelsea fans are gloating over it more than the Germans!
Spurs scored to bring it to 1-0 up inside 12 minutes by a goal from Son Heung-min. But their joy was cut short and after 55 minutes, they were 4-1 down.
Though Harry Kane scored from a penalty spot, Bayern continued their romp in Spurs own backyard, scoring 3 more goals in the last ten minutes. It was a great embarrassment to Mauricio Pochettino and his players.
Chelsea haven't had a good start to their European campaign, so after Spurs humiliation last night, Blues fans will be hoping for a convincing three points in Lille this evening.