Sanchez is the new Balotelli!' - Man Utd flop Alexis goes from hero to zero on full Inter debut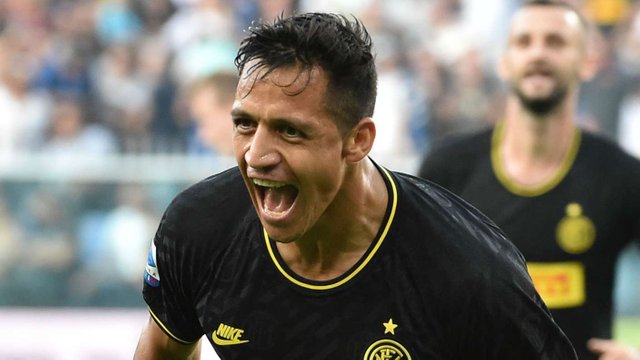 credit
The Chile star Alexis Sanchez's first start in Serie was a beehive of activities, with two goals, one later taken away from him and a red card in 47 minutes
Alexis Sanchez's 18 months stay at Manchester United may have been so unfruitful and frustrating, but it is without doubts that the Chile international still knows how to score valuable goals.
Sanchez scored just five goals in 45 appearances in all competitions during his stint at Man Utd and failed to impress either Jose Mourinho or Ole Gunnar Solskjaer, so he was shipped off on loan this summer.
Making his full debut as Inter beat Sampdoria 3-1 on Saturday, however, the forward (briefly) scored twice in the first 22 minutes to give Antonio Conte's men a commanding lead early on.