Ronaldo was angry because his knee was sore' - Sarri explains Juventus star's reaction to being substituted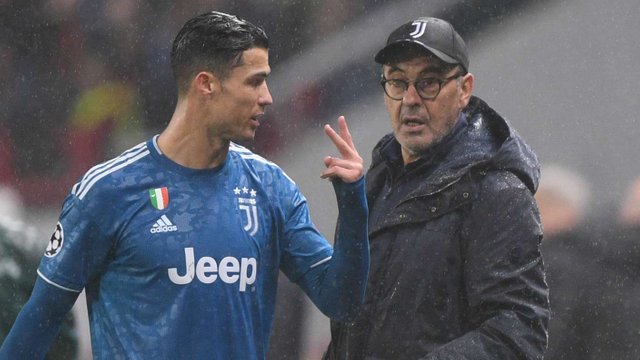 credit
The Portugal forward, Cristiano Ronaldo was not pleased when he was asked to leave the pitch.
Juventus boss Maurizio Sarri has revealed that Ronaldo's angry reaction when being substituted against Lokomotiv Moscow stemmed from the fact that he had sustained a minor injury.
Paul Dybala was the substitute for Ronaldo in the 82nd minute of Wednesday's Champions League match in the Russian capital. And he clearly showed his displeasure by exchanging words with Sarri before leaving the pitch for the bench.
Speaking after the game Sarri played down Ronaldo's reaction, insisting it was down to a minor knee problem and nothing else.
"Ronaldo was angry because he wasn't very well, he had a knee problem a few days ago and his adductor easily got tired," said Sarri.