RASHFORD TO MISS ARSENAL CLASH – THIS COULD BE A GAME-CHANGER FOR THE GUNNERS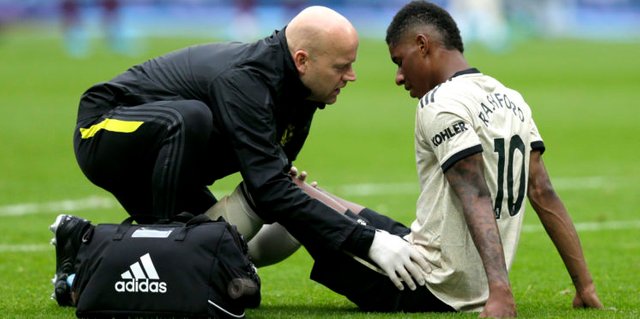 credit
It has been confirmed that Marcus Rashford will not be a part of Monday night's game against Arsenal because the striker has continued to battle with a groin injury. This piece of news was confirmed by Ole Gunnar Solskjaer, the Red Devil's coach.
This might be too much to bear with Anthony Martial also on the sidelines and this could prove to be a pain in the ads for the Red Devils. Ahead of the meeting with Arsenal, what could it portend? Vulnerability for Ole Gunnars's side as they meet with Unai Emery's side- but what does it mean for Arsenal?
The injuries to both Rashford and Martial leaves Solskjaer's side without a senior striker.