PSG Manager Speaks On Relationship Between Star Players Neymar & Mbappe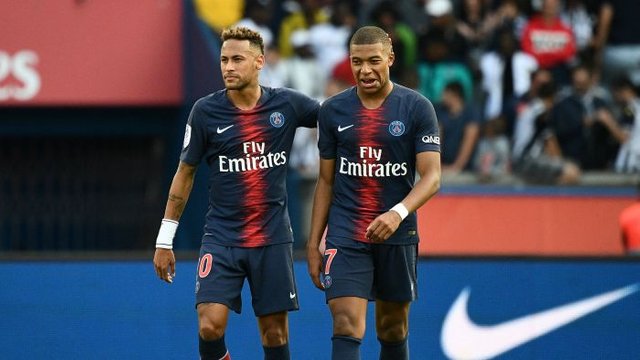 credit
PSG manager, Thomas Tuchel, is hoping Kylian Mbappe and Neymar can forge a deadly partnership this season.
In a news conference on Friday, PSG manager, Tuchel revealed that Kylian Mbappe and Mauro Icardi, are available again after recovery from recent injuries.
Tuchel believes that the partnership forged between Mbappe and Neymar if consistent, will make them unstoppable. He reiterates that their relationship could open up a whole door of opportunities.
The relationship between the two is the key for us, they can bring us a lot of possibilities.
On Wednesday, PSG faced their first home defeat since May 2018, they lost 2-0 to Reims. And with this, Tuchel can't wait to play against Bordeaux to put the records back straight.
"I hate to lose, it was super hard. We can do better and we'll improve," he added.