Neymar is busted! PSG star honoured with statue in Paris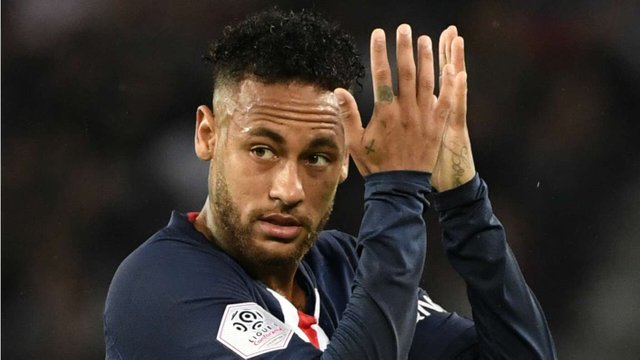 credit
The 27-year-old PSG star, Neymar Jnr has been honoured with bust statue in the middle of the French capital. It is three meter high. This is rather coming as a surprise considering the tumultuous relationship between Neymar and PSG.
It is a well known fact that during the summer, Neymar pushed for a move back to Barcelona, which was seen as an insult by the fans. But now the Paris Saint-Germain striker Neymar has been honoured with a bust in the French capital.
This bust statue will be on display till November 14 at Hotel George V in the city's 8th arrondissement.
A transfer back to spain never materialised for Neymar who pushed so hard with PSG reluctant to sell.
Though he was left out during the period of the transfer saga, Neymar returned with his magical touch, scoring late winners on his return fixtures against Strasbourg and Lyon, and another decisive late goal against Bordeaux and Angers.