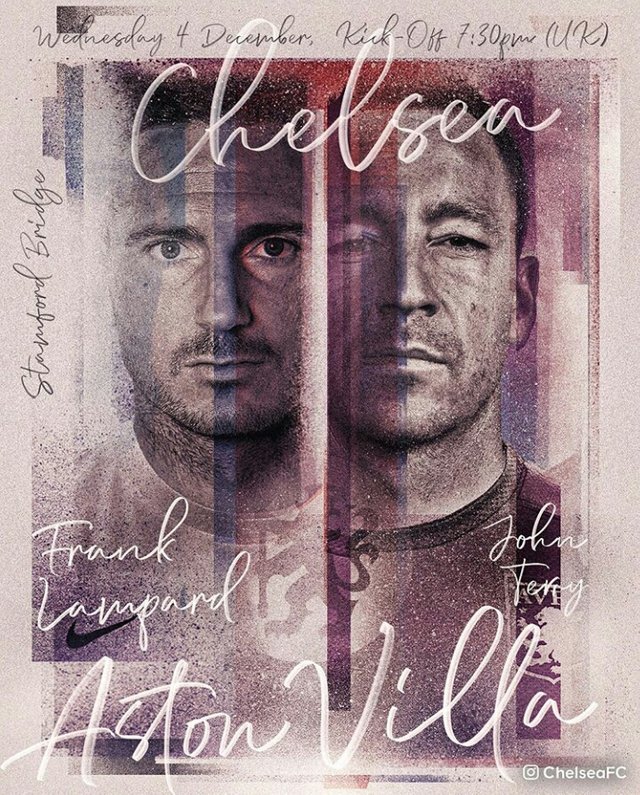 Image: http://lnnk.in/gnab
As a Chelsea fan this fixture puts a smile on my face, it is just nice having John Terry back at the Bridge with Frank Lampard currently in charge of Chelsea.
Both Lampard and Terry are Chelsea legends that are still fresh in the minds of Chelsea fans. For Terry it will be more of an emotional one. Garry Cahill is also at the Bridge tonight as well.
Its more of a Chelsea legends reunion as Chelsea looks to secure three points after losing 1-0 at home to Westham last weekend.