Result of last weeks burn post.
I am putting my Burn posts on hold at the moment. This isn't a burn post, simply letting you know the outcome of last weeks post. Click this link for last weeks post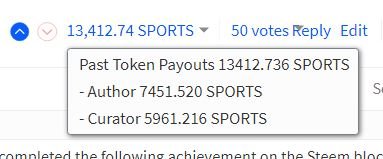 I have sent 7451.52 SPORTS tokens to @null.

Thanks for voting everyone, over the 4 burn posts, a total of 50986.518 SPORTS tokens have been burnt.
Cheers,
John.
Reminder, this is not a burn post, just reporting the results of last weeks.