We are once again back to the younger generation. Recently, there can be no doubt that they have become one of the biggest influencers in the game. They are everywhere and many have succeeded in making it into the ICC ranking. As we have also seen, there have also been players from the 21st century who are also among these elites and the awards for the emerging player is one of the ways ICC makes out time to celebrate these. When it comes to young ones who are setting the game alight, one player which would always come to mind would be Andile Phehlukwayo. Let's see what we can find out about him.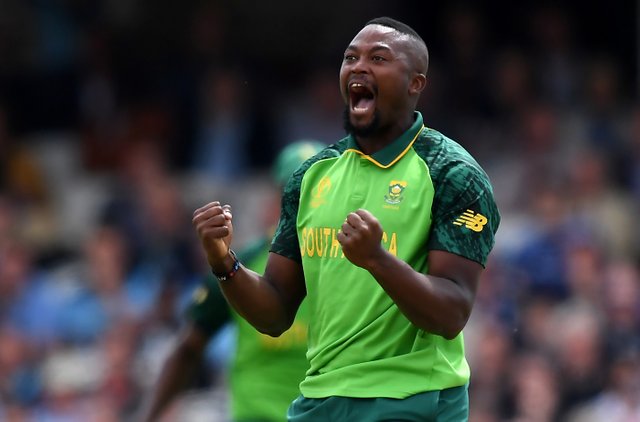 He was born in 1996. This puts his years at just 23 years. This means then that it has not been long since he became part of the South African first-class team. In fact, as earlier as five years ago, he was playing at the Under-19 World Cup for South Africa. However, his career kicked off after that and he was part of the team who played in the T20 World Cup for Africa which was held in 2015. After that game, he would earn his first debut for his nation in 2016.
Cricket has always been part of his life as can be seen in the earlier days of his life. His introduction to cricket kicked off when he was granted financial aid to attend the Glenwood High school. Also aided by Rosemary Dismore who was his guardian, he would come to love and play the sport at that early age. This was quite remarkable because the first sports which caught his interest was not cricket but field hockey.
International scene
He has been in the international setting for three years so far. However, with his current record, you surely would not bet against him remaining there for some time to come. The first senior game that he ever played for his country would be the ODI which took place in 2016 against Ireland. He would also go on to be named in the squad who would play a Test Series against Australia that same year. He would also make it into the T20 team in 2017 to ensure that he had one step in all the formats of the game.
His progress continued down to the world cup which was played this year. He was called up by the national team. In the same year when he faced Sri Lanka, he would go on to play his 50th One Day International for his country. What a remarkable record to have! His records and achievements for South Africa earned him an award with ICC as the rising player of the year. We can say that he surely deserved it.
Conclusion
There is such a long time left before he pulls off his boots for his career. At 23 years, he has his entire life ahead of him and we have no doubt he will be a success.