📺📺 *SOCCER WORLD NEWS HQ DAILY UPDATES MONDAY 11TH NOVEMBER 2⃣0⃣1⃣9⃣ EDITION*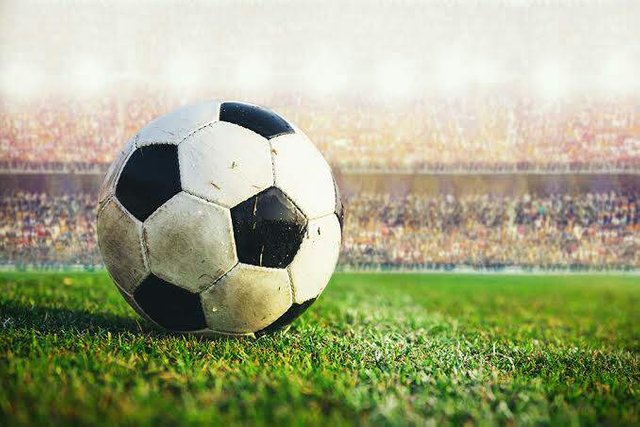 ▬▬▬▬▬▬▬▬▬▬▬           
                   TOP HEADLINES
             ▬▬▬▬▬▬▬▬▬▬▬ 

♨♨Arsenal tried to sign Pique, Fabregas and Messi - Wenger
♨♨Capello: Ronaldo hasn't dribbled past anyone for three years
♨♨Solskjaer backs Maguire as Man Utd captain
♨♨Bayern's players wanted Kovac sacked - Hoeness
♨♨Wenger rejects link to Bayern manager role
♨♨Mourinho 'upset' over VAR inconsistency
♨♨Yedlin laments VAR intervention after first goal at St James'
♨♨Pereira compares Vardy to Ronaldo
♨♨Taison shown red card after reacting to racist abuse
♨♨Arsenal need international break - Lacazette
♨♨Sissoko: We have to make our home a fortress
♨♨Sarri: I'd be worried if Ronaldo wasn't upset
♨♨Pep: I was not being sarcastic to referees
♨♨Klopp: That was pretty wild!
♨♨Lampard: I love having Willian at Chelsea
♨♨Lampard: James will become a big player for Chelsea
♨♨VAR got Alexander-Arnold decision right - Clattenburg
♨♨Dybala strike keeps Juve on top of Serie A
♨♨Ronaldo unhappy after second substitution in a week
♨♨Klopp: We don't care about pressure
♨♨Klopp: Reds controlled Man City for 75 minutes
♨♨'One of City's best performances' - No VAR talk from Pep
♨♨Guardiola suffers worst start to a season after Liverpool loss
♨♨Mourinho criticises Man City's defensive tactics
♨♨Alexander-Arnold admits to VAR anxiety
♨♨James: We could have scored seven or eight
♨♨Courtois: I never lost confidence in myself at Real Madrid
♨♨The New Kings? Salah & Mane shine as Liverpool take biggest step - Editorial
♨♨Man City pay heavy price for defensive failures at Liverpool - Editorial
♨♨'VAR the worst thing ever brought into the game' - Fans react
♨♨Solskjaer: The table doesn't really matter at the moment
♨♨Injury blow for Man Utd as McTominay hobbles off
♨♨I've not seen any teams much better than PSG – Verratti
♨♨Kante: I could retire at Chelsea
♨♨Redknapp: Arsenal need Ndidi
♨♨Ibrahimovic won't solve Milan's problems – Rossi
♨♨Three-goal Man Utd seal victory over Brighton
♨♨Arsenal have to keep believing in Emery's philosophy – Chambers
♨♨James is replicating Ronaldo at Man Utd - Giggs
♨♨Liverpool face fight to keep 'quarterback' Alexander-Arnold - Cafu
♨♨Sanllehi & Edu must share the blame if Emery avoids sack
♨♨France missing out on 'unplayable' Martial - Young
♨♨'I can say what I want about Mbappe' - Zidane hits back at Leonardo
♨♨Xhaka: I will 'keep fighting' to save Arsenal career
♨♨Bayern batter Dortmund as Lewandowski maintains hot streak
♨♨Four-goal Real Madrid cruise past Eibar
♨♨Vardy stars as Leicester destroy dismal Arsenal
♨♨'It's impossible to feel happy' - Pochettino in dour mood
♨♨Arsenal have 'no plan and a complete lack of direction' - Jenas
♨♨We depend on Messi, admits Valverde
♨♨Not enough English players in City v Reds match - Southgate
♨♨Arsenal need to sack Emery - Wright
♨♨Substituted Sancho wasn't good enough says Favre after Dortmund lose
♨♨'I have respect for Arsene' - Rummenigge plans to clear things up with Wenger
♨♨Messi the set-piece king as Barca again rely on Argentine star's magic
♨♨Flick to stay as Bayern coach 'until further notice'
♨♨Emery defends Arsenal stars after defeat at Leicester
♨♨'Leicester can win Premier League title'
♨♨Maddison says it's too early to consider Leicester title contenders
♨♨Lewandowski breaks 51-year record as Muller claims his 100th assist
♨♨Arsenal worse under Emery than at the end of Wenger's reign - Editorial
♨♨Madrid's season will live or die on Benzema & Hazard form - Editorial
♨♨Lampard plays down Chelsea title talk
♨♨Pulisic eyeing Premier League summit after Chelsea's win over Crystal Palace
♨♨Zlatan is great but AC Milan undecided on January move - Pioli
♨♨Abraham & Pulisic goals help see off Palace
♨♨Hudson-Odoi: As soon as Lampard came in I knew I wanted to stay
♨♨Luiz: Emery is giving 100% to Arsenal
♨♨Scoring is the next step for Kovacic - Lampard
♨♨Rodgers: Leicester want to 'throw a hand grenade' into top six
             ▬▬▬▬▬▬▬▬▬▬▬            
                     TOP STATISTICS🔥
             ▬▬▬▬▬▬▬▬▬▬▬ 

-Thomas Muller is the first player to reach 100 assists since Opta collect this data for the Bundesliga (2004-05).
-Bayern's third goal was the 2500th home goal for FC Bayern in the Bundesliga, and also the 2500th goal Dortmund conceded in Bundesliga history.
-FC Bayern celebrate their 6th Bundesliga home win against Dortmund in a row. The last time they achieved this was between 1977 to 1984 (8 successive home wins against BVB).
-Arsenal have won 87 points in their 50 Premier League games under Unai Emery (W25 D12 L13) - one fewer than they managed in their final 50 under Arsene Wenger (W27 D7 L16).
-Saturday's game was Crystal Palace 100th Premier League London derby (W23 D23 L54), with only Fulham posting a lower points-per-game rate in such games (0.84) than the Eagles (0.92).
Hodgson is the 15th boss to oversee his 300th Premier League game as a manager.

Cesar Azpilicueta's run of 73 consecutive starts in the Premier League for Chelsea ended, with the defender failing to start for the first time since November 2017 against Swansea City .
⟩⟩⟩⟩⟩⟩⟩⟩⟩⟩⟩⟩⟩⟩⟩⟩⟩⟩⟩⟩⟩⟩⟩
▬▬▬▬▬▬▬▬▬▬▬
FIXTURES AND RESULTS
▬▬▬▬▬▬▬▬▬▬▬
---
➣➣ #RESULTS
📅📅10TH NOVEMBER 2019
🏴󠁧󠁢󠁥󠁮󠁧󠁿 England - Premier League🏴󠁧󠁢󠁥󠁮󠁧󠁿
FT Manchester United 3 - 1 Brighton & Hove Albion
FT Wolverhampton Wanderers 2 - 1 Aston Villa
FT Liverpool 3 - 1 Manchester City
🏴󠁧󠁢󠁥󠁮󠁧󠁿 England - Championship🏴󠁧󠁢󠁥󠁮󠁧󠁿
FT Cardiff City 0 - 1 Bristol City
🇪🇸 Spain - LaLiga Santander🇪🇸
FT Mallorca 3 - 1 Villarreal
FT Athletic Bilbao 2 - 1 Levante
FT Atletico Madrid 3 - 1 RCD Espanyol
FT Getafe 0 - 0 Osasuna
FT Real Betis 1 - 2 Sevilla
🇮🇹 Italy - Serie A🇮🇹
FT Cagliari 5 - 2 Fiorentina
FT Lazio 4 - 2 Lecce
FT Sampdoria 0 - 0 Atalanta
FT Udinese 0 - 0 SPAL
FT Parma 2 - 0 Roma
FT Juventus 1 - 0 Milan
🇩🇪 Germany - Bundesliga🇩🇪
FT Borussia Mönchengladbach 3 - 1 Werder Bremen
FT Wolfsburg 0 - 2 Bayer Leverkusen
FT Freiburg 1 - 0 Eintracht Frankfurt
🇫🇷 France - Ligue 1🇫🇷
FT Rennes 3 - 1 Amiens
FT Nantes 2 - 3 Saint-Etienne
FT Montpellier 3 - 0 Toulouse
FT Marseille 2 - 1 Lyon
🇳🇱 Netherlands - Eredivisie🇳🇱
FT Ajax Amsterdam 4 - 0 FC Utrecht
FT FC Twente 2 - 1 PEC Zwolle
FT Willem II 2 - 1 PSV Eindhoven
FT Feyenoord 3 - 2 RKC Waalwijk
FT AZ Alkmaar 3 - 0 FC Emmen
🏴󠁧󠁢󠁳󠁣󠁴󠁿 Scotland - Premiership🏴󠁧󠁢󠁳󠁣󠁴󠁿
FT Celtic 2 - 0 Motherwell
FT Livingston 0 - 2 Rangers
⟫⟫⟫⟫⟫⟫⟫⟫⟫⟫⟫⟫⟫⟫⟫⟫⟫⟫⟫⟫
               ▬▬▬▬▬▬▬▬▬▬ 
          *#SOCCER_WORLD_COLUMN*
             ▬▬▬▬▬▬▬▬▬▬▬ 

🔻Erik Ten Hag is likely to leave his role as Ajax head coach in the summer, reports De Telegraaf.
🔻Thiago Silva and Edinson Cavani are both set to leave Paris Saint-Germain at the end of the season, reports Le10Sport.
🔻Real Madrid are prepared to offer James Rodriguez to Manchester United as part of any deal for Paul Pogba, according to El Desmarque.
🔻Former FC Barcelona boss Luis Enrique linked with replacing Unai Emery at Arsenal (Football-Espana)
🔻FC Barcelona defender Nelson Semedo ruled out for five weeks through injury
🔻There are reports Napoli striker Dries Mertens has already agreed to join Inter as a free agent next summer for a salary of €6m per season
🔻The Spanish football federation will earn 50 million euros for taking the Super Cup to Saudi Arabia, according to Marca. 42m of that will go to the four competing clubs, the remainder to lower league football.
🔻River Plate boss Marcelo Gallardo dismisses rumours linking him as Ernesto Valverde's replacement at FC Barcelona
🔻Aurelio De Laurentiis was ready to sack Carlo Ancelotti following the Napoli players' mutiny on Tuesday, but was talked out of it by his lawyers, claim several reports
🔻Senior sources say Arsenal's hierarchy remain '100 per cent' behind Unai Emery & still plan to wait until the summer before making a decision on his future. [The Athletic ]
〕〕〕〕〕〕〕〕〕〕〕〕〕〕〕〕〕〕
             ▬▬▬▬▬▬▬▬▬▬▬             
                     QUOTE OF THE DAY
             ▬▬▬▬▬▬▬▬▬▬▬ 

🗣🗣The Sustainability of your success in life depends how well you've planned for the success , it doesn't come overnight - Dabo Sam(Monday Motivation)
             ▬▬▬▬▬▬▬▬▬▬▬             
                      THE BRITISH PRESS
             ▬▬▬▬▬▬▬▬▬▬▬ 

📰📰 NEWSPAPER REVIEW, #MONDAY EDITION
                      *DAILY MIRROR*

🔻Manuel Pellegrini will be backed by West Ham as he fights to turn around the club's nightmare run of form, but error-prone reserve goalkeeper Roberto could be replaced in January after another poor display at the weekend.
🔻Arsenal chiefs have reportedly apportioned some blame to VAR for the Gunners' dismal start to the season.
                   *DAILY TELEGRAPH*

🔻Unai Emery believes he has the full backing of Arsenal's board and has received no ultimatums as he struggles to arrest the slump that is threatening to derail their season.
                         *THE SUN*

🔻Arsene Wenger confirmed he is not a candidate for the Bayern Munich job but is open to a return to management.
N'Golo Kante insists he is committed to Chelsea despite speculation linking him to Real Madrid.
🔻Shakhtar Donetsk star Taison was reduced to tears after he was shockingly sent off for reacting to racial abuse from Dynamo Kiev fans.
                       *DAILY MAIL*

🔻Arsenal bosses are determined to stand by manager Unai Emery despite the Gunners' disappointing start to the Premier League season.
🔻Manchester United are reportedly targeting a shock reunion with former striker Zlatan Ibrahimovic, who will be a free agent after leaving LA Galaxy.
🔻Manuel Lanzini is set to spend two months on the sidelines after suffering a fractured collarbone during West Ham's dismal 3-0 defeat to Burnley on Saturday.
                           *DAILY STAR*

🔻Manchester United can exercise their buy-back clause for Memphis Depay if Tottenham decide to weigh up a big-money move for the Lyon forward.
                      *DAILY EXPRESS*

Manchester United are interested in signing Leeds United duo Kalvin Phillips and Ben White.
                      *SCOTTISH SUN*

🔻Rangers have handed out an indefinite ban to a supporter who was arrested for an alleged disorder offence after scenes in a 2-1 win over Kilmarnock in August.
🔻Porto have banned four of their own players for partying after their Europa League defeat at Rangers.
▻▻▻▻▻▻▻▻▻▻▻▻▻
📰📰 NEWSPAPER REVIEW, #SUNDAY EDITION
                 *THE SUN ON SUNDAY*  

🔻Manchester United are lining up a £70m summer move to sign Crystal Palace star Wilfried Zaha for the second time.
🔻Arsenal keeper Bernd Leno is on Bayern Munich's radar as a target to be their next No 1 to replace Manuel Neuer.
🔻Burnley are ready to pull the plug on Danny Drinkwater's loan spell at Turf Moor and send the midfielder back to Chelsea in January.
🔻Liverpool and Arsenal are chasing Quincy Promes after the Ajax star opened the door to a Premier League move.
                *THE MAIL ON SUNDAY*  

🔻The Champions League could return to terrestrial television from 2021 following a six-year absence, with ITV having submitted bids for several packages ahead of Monday's deadline.
🔻Napoli chairman Aurelio De Laurentiis is reportedly set to drop players' wages by a quarter as the club's civil war continues to erupt behind the scenes.
🔻UEFA are reportedly assessing the suitability of New York as a host for the 2024 Champions League final.
                   *SUNDAY MIRROR*

🔻Tottenham are ready to make a £50m move for Manchester United flop Memphis Depay.
🔻Chelsea manager Frank Lampard has made £70m-rated Lazio midfield star Sergej Milinkovic-Savic a priority signing if the club's transfer ban is lifted.
🔻Manchester United are shock contenders to sign Ajax's £50m-rated keeper Andre Onana - just two months after handing David De Gea a new £350,000-a-week contract.
🔻Manchester City are set to give Giovanni van Bronckhorst the chance to put himself in the frame to replace Pep Guardiola by appointing him coach of their sister club in New York.
🔻Virgil van Dijk believes Liverpool's Champions League success healed the scars of their Premier League heartbreak.
                    *SUNDAY EXPRESS*

🔻Arsenal have made contact with the representatives of Juventus defender Merih Demiral with a January transfer possibly in the pipeline.
🔻James Milner will target a return to Leeds should his talks over a new contract collapse at Liverpool.
         *THE SCOTTISH SUN ON SUNDAY*  

🔻Nottingham Forest are planning a raid for Dundee United star striker Lawrence Shankland.
🔻Burnley are lining up a £1m January move for Celtic star Nir Bitton.
               *SUNDAY MAIL(Scotland)*

🔻Celtic defender Hatem Abd Elhamed faces a race against time to be fit for the Betfred Cup final against Rangers.
🔻Aston Villa star John McGinn admits he had his "heart set" on joining Celtic in the summer of 2018.
=======================
NEWS SOURCES
📰📰HEADLINES- ,SKYSPORTS, BBC SPORTS
📝📝STATS- SQUAWKA , WHOSCORED , OPTAJOE via FAMEX
⚽⚽SOCCER WORLD CORNER- Football Espana, AS, FAMEX
📜📜LATEST GOSSIP/RUMOR - SKY PAPER TALK(NATIONAL AND REGIONAL), EURO PAPER TALK
ℹCOMPILED @ SOCCER WORLD NEWS HEADQUARTERS
⚽⚽Help us reach larger audience by Resteeming our posts.
☛☛Feedback and Complaints are all welcome, We appreciate your support!
☕☕ ⎟⎜... Keeping you abreast with the latest in Football⎜⎜👍🏻👍🏻
Posted using Partiko Android