Rejuvenated Romelu Lukaku energizing Inter Milan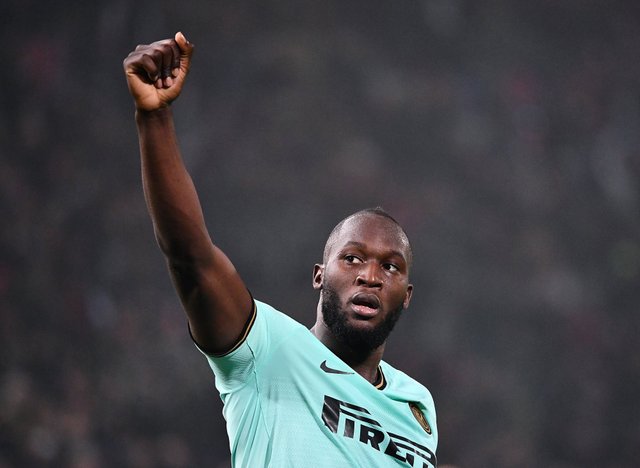 Source
Romelu Lukaku is the first Inter player to score nine or more goals after their first 11 Serie A games since Brazil striker Ronaldo.
Again, he is the second player to score 9 goals in 11 games in the first season wearing an Inter shirt. The first? Ronaldo in 1997-1998 season.
He has six goals in his last four league games. Romelu Lukaku is lighting it up for Inter. He is shinning, scoring and doing well week in week out while Manchester United is becoming useless day by day.
I never doubted his ability. It was only unfortunate that some fans do not know how good Lukaku can actually be. He may not have the "united vibes" which the likes of Rashford, greenwood, chongy, lingard etc all have this "united vibes" but lukaku does not have it.
It ibviously out of ignorance that one would judge the quality of a player for a single deficiency. I love Lukaku and he's a world-class 9. The fact that he missed an easy pass on a counterattack today when the game was still 1-1 doesn't warrant fans to kill him.
This is a good lesson to Manchester united and now they are missing him badly. Such a big loss for Manchester united , these may look too early but then he is netting goals where defenders are always aggressive at these early stage.
The same Lukaku that Manchester united fans criticized every day is the one scoring in games and winning matches for Inter Milan. Man United's loss is Inter Milan's gain. Lukaku just scored a brace that won the match for Inter Milan against Bologna.
I miss Lukaku, he is the reason why I started to doubt Ole's decisions. Martial will never be a United great he has reached his full potential yet Ole is still blind.
Keep pushing and shame a clueless manager that only got the backing of his colleagues while defaming others. Ole Solskjaer is not a top coach and will never be.
English press are so bad in the world of football and renowned for Killing talented players! Glad it is working out for him where he is now.