Eden Hazard is the laziest player I have ever played with ― Mikel Obi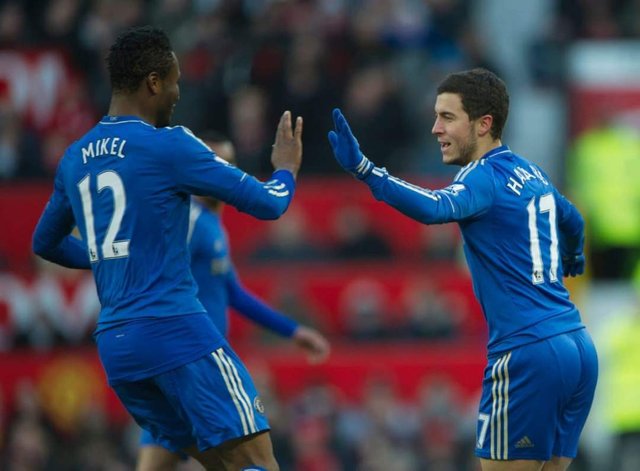 Source
John Mikel a former Chelsea midfielder has revealed that Eden Hazard is the laziest player he has ever played with.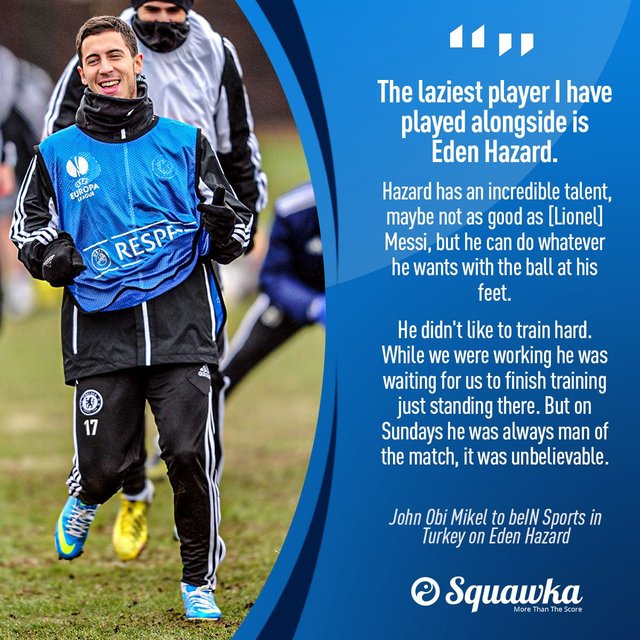 Source
John Obi Mikel: "The laziest player I have played alongside is Eden Hazard. Hazard has an incredible talent, maybe not as good as Messi, but he can do whatever he wants with the ball at his feet."
"He didn't like to train hard. While we were working he was waiting for us to finish training just standing there. But on Sundays he was always man of the match, it was unbelievable." Source
It is amusing that such a "lazy" individual ends up winning man of the match notwithstanding not putting in work at training. This goes far to show that hardwork can never beat talent. When you are great at your game, you would not require a lot of work. This is the reason why talent consistently makes the difference.
While I played for my school team quite a while back, we had talented players who hardly come for training and put in low effort during the preparation, however would out play the individuals who appeared to work during the period of training.
Eden Hazard has acknowledged this sometime ago, he said that he doesn't really needs to do much in training, that he would rather do it in the field of play during the match.
I think everyone knows what works for them, if he has been able to play for these numbers of years without much effort during training, it means that it really working for him. I also believe that if he was to work more than what he does now, he would be greater than what he is now. In any case, I still respect Eden Harzard and I love his style of play.