My views on Manchester United loss against Bournemouth.
Hello steemians and football lovers, it has been a weird week for football lovers. I was very angry to see my beloved football team losing to a Bournemouth team we could have beaten 3-0 easily.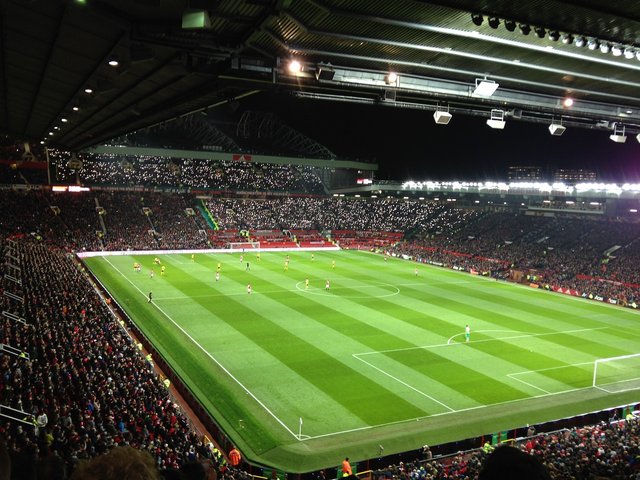 Image source
I should have made this post yesterday, but I have to cool things off and wait for today before I share my opinion about what I observed. I must say Barcelona and Bayern Munich losing made me feel better on time, apology to their fans although I am not too sorry.
As usual, I saw the annoying match live. The 4-2-3-1 formation showed attacking intent, I was already happy it would end in another away win. Not knowing the team had another thing in stock.
When Perreira and Fred lost those glorious chances, I started to fear for the odds of united winning the game. The players had enough chances to win the game bit decided to switch off.
I believe Ole gunnar is a gambler one time in his life, I do not see why he should use Lindelof and Young together in a match especially now that Brandon Williams is in form. Lindelof is shaky with his performances of recent, Maguire can not be covering for him and Young at the same time. But OGS seem to be seeing something we fans are not seeing.
When it was time for subs, he removed Pereira and opted for Lingard. I gave at this moment, I knew it would take a miracle for anything to happen at this stage. Then he got James and Wan Bissaka off the pitch, I was shocked.
I hope he can see that the number 10 is a place he has to find a talented player for, him picking Lingard over Mata is a thing to discuss for another time. Rashford and Martial did not deliver as we thought, it is time to go back to the drawing board.
I hope he gives Mata a chance against team that wants to defend deep, then give Brandon Williams a run of games. And he should admit at times that Martial and Rashford pairing at times does not work. I wish United good luck.
By the way, Kovac just got sacked by Bayern Munich.