My take on Manchester United vs Tottenham
Hello Steemians!
I was ranting not long ago about how my dear team can not get 3 points against Aston Villa, now I must say I was impressed with the game I saw tonight.
I am very glad Marcus Rashford decides to turn-up for the team today.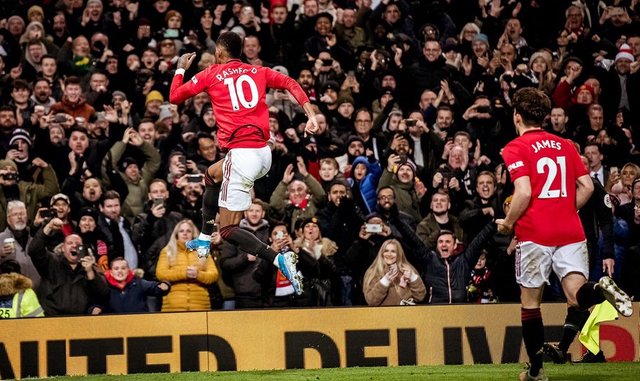 Image source
The difference today was that McTominay played alongside Fred, made Fred feel like a decent player. I really hope he would continue to build on this great game, Fred impressed today.
Seems Ole Gunnar knows how to tame the other clubs in the top six, I hope the trend continues on when the team plays Manchester City.
He got his tactics right against Mourinho and the team followed it, the Tottenham squad was overwhelmed. If not for Dele Alli's moment of brilliance, de Gea could have easily gotten a clean sheet.
I just hope the coaching staffs can see the department that needs to be worked on.
I hope for many things in that Manchester United squad: I hope he won't bench Fred for Pogba when he is fit. I hope Ole would know Lingard and Perreira are just squad players. I hope he knows the team needs a natural striker, a bully would do just fine. I hope he motivates his players to use the same passion they show against big teams for small teams.
I must commend Greenwood, nice movements and was tidy. The team deserves this 3 points, feels nice to see Manchester United back in top 6.
Entering top 4 would be a miracle!
GGMU!!!