My rant on Manchester vs Aston Villa
Hello football lovers!
As a Manchester United fan, I am making this post just to update my blog. Some people had thought I stopped writing and gone for vacation, I am still here!
The game against Aston Villa showed Ole is just a puppet just as Mourinho said when he was sacked, it us either someone else is making the decision or Ole himself is confused.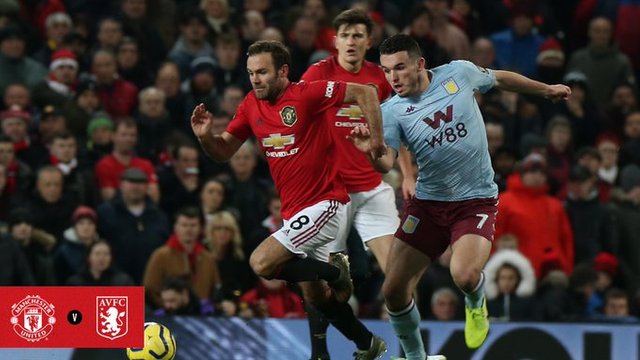 Image source
The 3 points was up for grabs and he did bottled it up. I was surprised to see Mata start a game like this, backing him up with the Brazilian duo (Pereira and Fred). Like a friend once told me, Manchester United got to sign the worst set of Brazilian, a joke though!
I do not understand a coach deciding to use a shaky midfield when he could have used Garner to partner Fred, wait for when the Aston Villa players are tired then introduce Mata to shake things up.
I am not a big fan of sacking coaches but I really want to know what's on the coach mind, it us confusing really. The team can not defend a lead, move ball around the pitch smoothly, score from set-pieces, control the midfield. Seems the only time the team turns up is against big teams.
Martial has been lazy and I do not blame him, no proper midfield to move the ball to him. And the coach has sold the flat track bully (Lukaku) without replacement. The team is tiring!
I had believe the team would make top 4, now top 6 is getting hard. I really think Ole is trusting the players way too much, their quality is low and I am surprised he didn't know.
I would wait to see the result against Hotspurs tommorow, as for now I am tired of the team.
The local man is tired!