Manchester United can make the top four
Hello football lovers!
I know many followers of the EPL(English Premier League) might not agree with the topic, but I really believe this if only OGS would not allow any funny experiments.
The match against Brighton shows that the team is not far from leaving the average team, there have been some improvements in some players. Except only if Brighton was that bad, and this was the Brighton side that defeated Tottenham.
The partnership between Fred and McTominay gets better with every game, seems with Pogba out injured the best formation to use is 4-2-3-1 or 4-2-1-3. This was arguably Fred's best game in the epl this season, McTominay also gave a commanding display. Ever since they kept Joginho and Kovacic quiet in the Carabao cup, I had felt bullish about their pairing.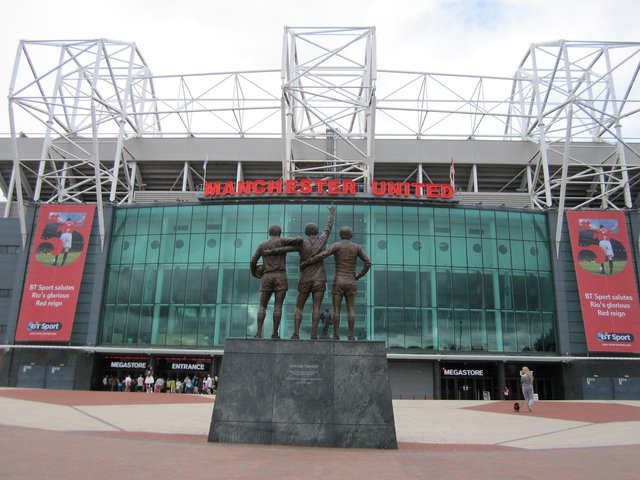 Image source
With the performance of Brandon Williams, I see no reason why Young should be in the line-up for now except for fatigue. The young guy attacks better, defends better and does not expose the center backs. He impressed a lot and the first team shirt should be his, Shaw can come to fight for his place when fit.
Sometimes I imagine James making crosses and the team still having Lukaku, so many goals would have occured from crosses. Rashford is wasteful, he's got potential and I really hope he turns more clinical. Martial's link-up play is top notch!
Pereira is good in the number 10 role but not a very talented one, Lingard needs a lot of rediscovering. I just hope we slot Pogba into that position and not trying to pair him with McTominay when he is fit.
Lindelof is trying, but it seems the defence line can not concentrate for 90min. The goal conceded from the corner should not have happened, but it was a good performance overall .
Wan Bissaka is making defending look easy, he should just work on his crosses. The team is actually improving, and I just want them to take as many 3 points as they can. Leicester, Chelsea and Arsenal can actually drop points, Man Utd should not be far away to take advantage.
I still believe in Man Utd entering the top 4!