TIPS FROM BETA ALGORITHM, and win 200 sports
Fantastic sportstalk communities good morning, we are still in the first week of testing. The system has brought good results, The first day of testing has brought excellent results while there have been two consecutive days with small losses.
The system is very simple, on all the matches you can play over 1.5 or over 2.5 pre-match or Over 0.5 HT Live, you can play singles (as I prefer) or in multiple.
The ideal is to play Live Over 0.5, wait for the odds to go up to @ 1.50 and bet.
For reasons of time I make single pre-matches and these are the results to date:
Total bets 47
37 won
10 lose
117.50 unit wagered
122.95 unit won
5.45 unit profit
ROI 4.5%
These are today's games chosen by the bot: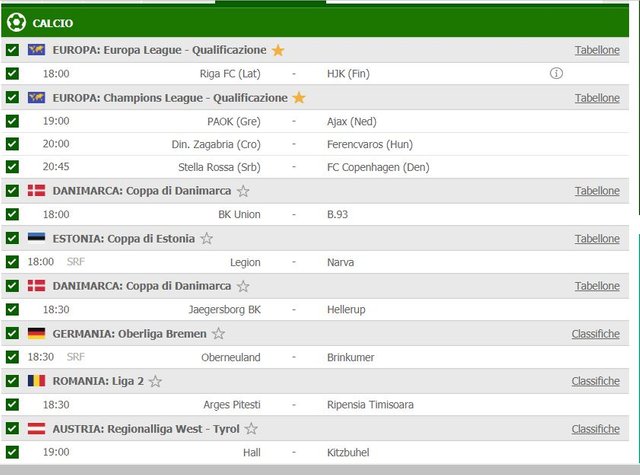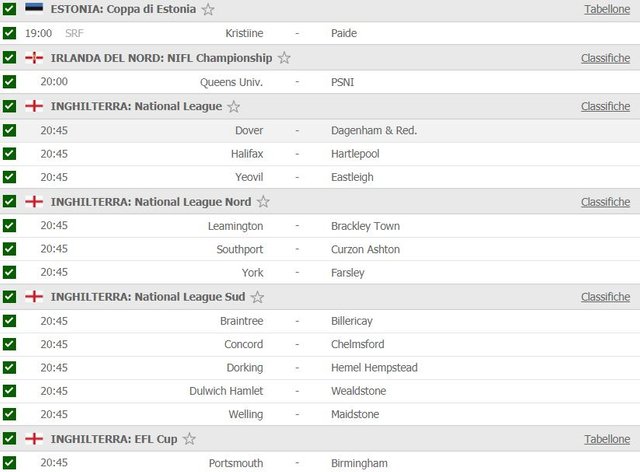 screenshot diretta.it : my personal list
WIN 200 SPORTS
RULES
Leave a comment with a match on the list you think will end Under 1.5
if your prediction is correct you will win 200 SPORTS.
You have time up to 6 p.m.
resteem and upvoten are welcome
the comment cannot be changed
SBCleague is back, all the bettors are invited ... don't miss this great opportunity.