Betting system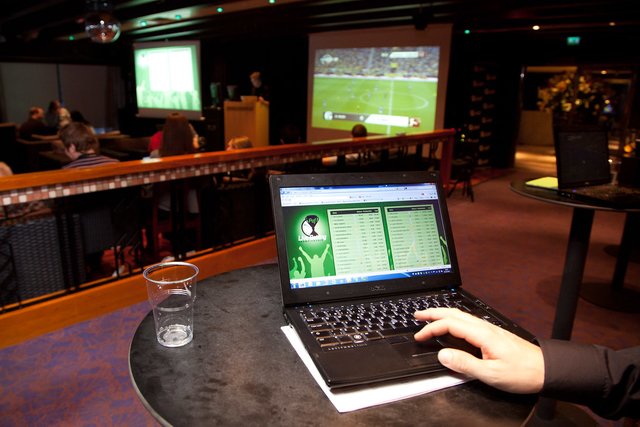 source
Hi guys how are you? Do we start seriously with our bets?
today I want to share this new system with you, with a group of match analysts we are testing this tool. Yesterday we achieved a great result with 34 selected events, 32 won and 2 lost, with a success rate of 94%.
System is very simple, on all the matches you can play over 1.5 pre-match or Over 0.5 HT Live, you can play singles (as I prefer) or in multiple. Choose the best strategy, but I advise you never to take a quota too low, I'm aiming for odds from @ 1.30 upwards.
With an average share of @ 1.30 you just need to win 70% of the bets to find the break-even point, calculating that in the last week it has recorded a 90% result, we can calculate a net profit of 20%!
Below is the list of today's matches: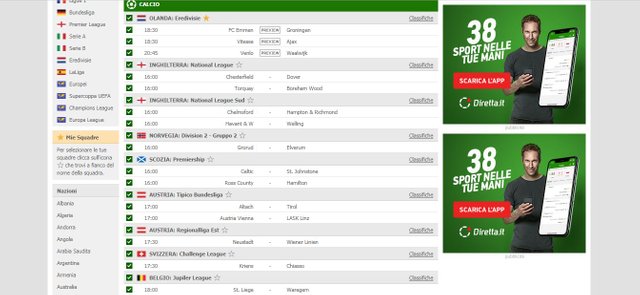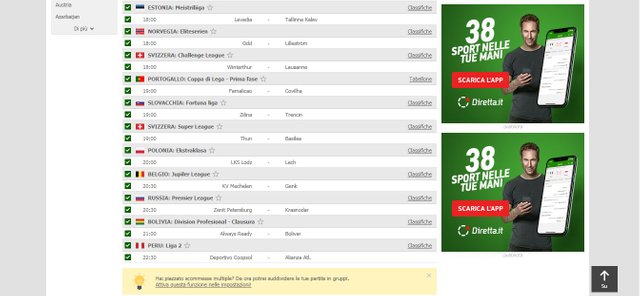 my screenshot diretta.it
Not all matches are playable on Betscorum, many games are lower leagues, these games can also be played pre-match with over 2.5, which allows you to take a better share, it will be enough to take 60% of the games to be active.
Over 0.5 HT live
1.5 pre-match
0ver 2.5 pre-match
The season is about to start, the idea of taking advantage of sport and football in particular drives me crazy ... we will test this system for about three months and then evaluate the results.
This is our server, you become part of our community, we know each other, we work together: https://discord.gg/SPRasMU
The original post can be found on Scorum.com.