Hello everyone,
I saw that there is no #diving Hashtag in the trending page of sportstalksocial.com. That´s why I want to shout out to all scuba divers here, to post scuba diving content on Sportstalksocial.com!
I will start with this unbelievable photo during scuba diving with huge Manta Rays in the Maldives 2017: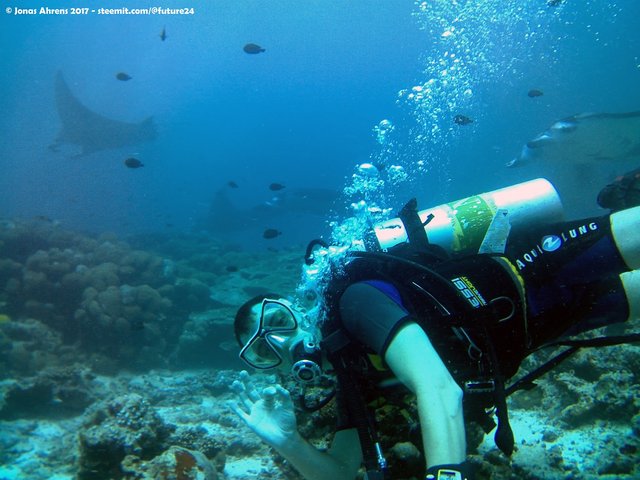 Scuba diving is my favourite hobby and it´s a really interesting & awesome kind of sports. Im an Advanced Open Water Diver since 2008 and I made 90 scuba dives now. My dream was scuba diving in the Maldives since I made my Open Water Diver License in 2007 and I fullfilled this dream in 2017. My next big scuba diving goals are the Galapagos Island and Cocos Island.
What are your future scuba diving goals?
Let´s push the Hashtag #diving or #scubadiving in the trends of this cool sports community platform Sportstalksocial.com guys!
Do you like scuba diving too? Feel free to post your experience, certificate and favourite diving spots in the comments.
Best regards
Jonas - @future24