Difference between Ronaldo and Messi
Dears Friends Sportstalksocial....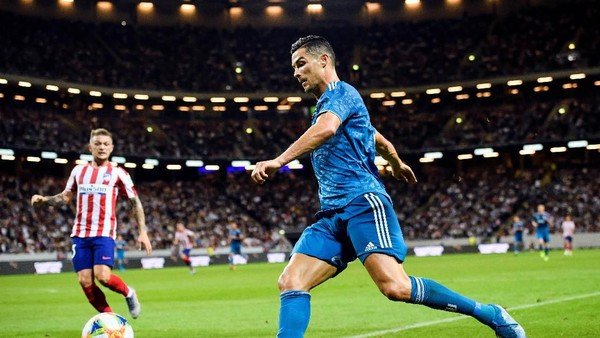 Tonight I would like to explain about the difference between Messi and Ronaldo.
Juventus superstar Cristiano Ronaldo has been commenting on his recent rivalry with Lionel Messi.
In making his documentary titled "The Making Of", the Portuguese striker revealed a striking difference between himself and Messi.
Ronaldo said that he could win trophies with various clubs, while Messi was only one club.
"The difference with Messi is that I have played for several clubs and won the Champions League with a different club," Ronaldo said when interviewed by a TV station.
The Portugal national team captain did manage to collect five Champions League trophies with two different clubs, Manchester United and Real Madrid.
While Messi won four Champions League trophies with one club, namely Barcelona.
"I am the top scorer of the Champions League for six consecutive seasons and also won the Champions League trophy five times. So why do I feel that I can get to know this tournament," he said.
In addition to competing in the Champions League trophy, both of them also competed in the Ballon d'Or title.
Ronaldo and Messi together collect five Ballon d'Or titles.
"Messi is an extraordinary player who reminds me not only about Ballon d'Or affairs, but players who are always developing, just like me from year to year," Ronaldo continued.
"I wake up every morning with the idea in my head that training to achieve something more is not just about money," he said.
"Thankfully, I'm not short of money, so what I want to get is a place in football history," said the former Manchester United player.
Now, competition between Ronaldo and Messi for the 2019 Ballon d'Or trophy is open again.
Because, both of them included in the ranks of the top 10 players who will win the title of the world's best players.
Throughout the 2018-2019 season, Ronaldo managed to bring Juventus won the Italian League.
He also successfully brought the Portugal national team to lift the UEFA Nations League trophy.
The Messi who led Barcelona won the Spanish League and won the Golden Boot.
Good night and have a good time relaxing ....