The match finished 2-1 in favour of Nigeria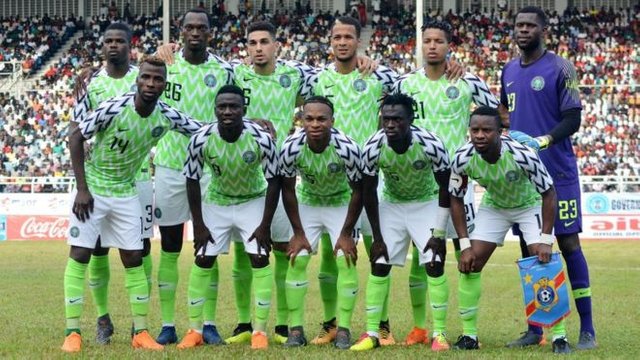 Source
The match between Nigeria and Benin finished 2-1 in favour of Nigeria, It was played in Godswill Akpabio Stadium, Uyo.
It is a great idea to have won the match. I need to discuss NTA showing Super eagles match today. I am absolutely embarrassed about my Nationality.
Any individual who watched the match would bear witness to the way that NTA was a long ways below the standards. This is a joke of the century. The broadcast isn't just poor, the commentator was a disgrace.
The photos were as if they were utilizing cell phone for the coverage. When Kalu scored, there was no replay. I have never felt disgrace for my nation like today.
The mediocre commentator initially said Iwobi who was as yet an Arsenal player. Toward the finish of the match he declared Super Eagles 2:1 Nigeria. What a confussionist?
That commentator needs to begin watching matches and figure out how to read football newspapers. I'm embarrassed about my nation's first and most seasoned TV station in Africa.