Ronaldo's 98th hat trick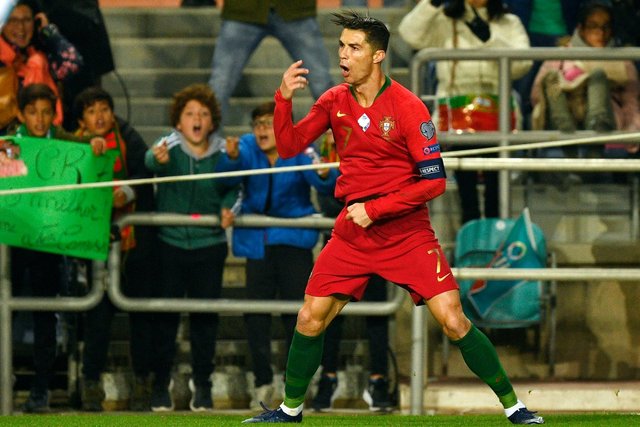 Source
Cristiano Ronaldo continues to breaks new grounds, he has scored his ninth International Hat-stunt for Portugal. In the game between Portugal and Lithuania which finished 6-0.
Yesterday's goals took Ronaldo up to 98 on the goal outlines of international scoring, Lionel Messi is far beneath his, as at yesterday, he is still on 68 with Argentina.
It's without doubt that he will break the record of international goals of all time. I believe that with time, he will beat the record of the Iranian Ali who has more than 100 hat-trick.
Ronaldo is an extraordinary player certainly. Scoring goals at each given chance. I love him and every thing about him. Aside from football he is my idol.
The following is the rundown of full time Scores of yesterday's matches:
England 7-0 Montenegro
France 2-1 Moldova
Portugal 6-0 Lithuania
Serbia 3-2 Luxembourg
Ireland 3-1 New Zealand