It is Ronaldo again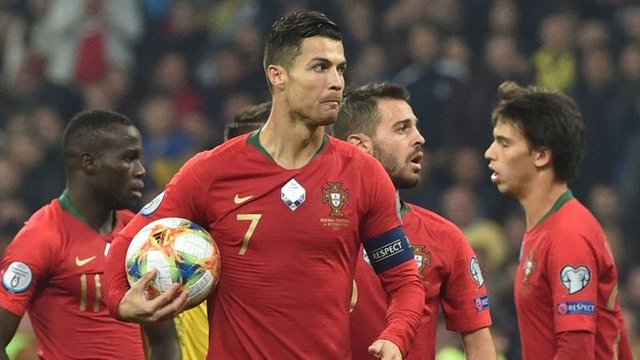 Source
In the match between Portugal and Lithuania, Cristiano Ronaldo opens the scoring for Portugal after only seven minutes.
Cristiano Ronaldo's whom we believed to have knee injury has recuperated when he found out he would build his International goals count against Lithuania.
His energy, responsibility and hardwork is unparalleled in the footballing scene. Any other person may appear as though the better player yet Ronaldo has set records that will make him the best eternally.
He is by all accounts scoring for his nation easily and he does it for the sake of entertainment most likely more motivation behind why the knee injury have to recuperate beyond schedule.
Wonder why playing on the international level for one's nation appears to be very hard for some different players. Which is the reverse of Ronaldo's case.