Sad day as ex-Nigerian footballer passes on in Belgium
It was quite a sad day for me and millions of other Nigerians as the news of the death of former Nigerian footballer, Philip Osondu, is aired across major radio and television stations across the country. I feel pained particularly for the fact that I knew Osundu as a kid. I could still remember how people used to screen his name whenever he was in control of ball. He was such a great player during that era, and his death marks the end of an era!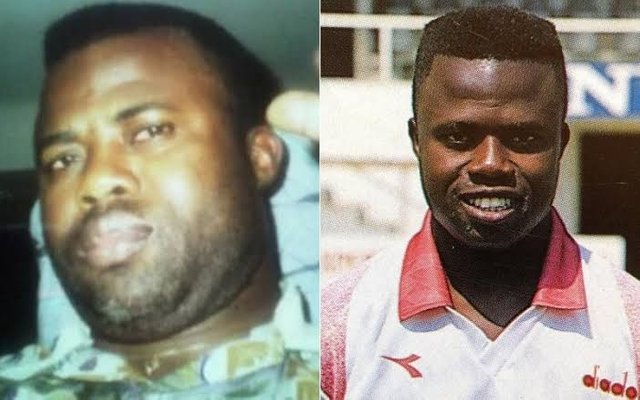 source
Osondu was reported to have felt ill at work and so decided to visit hospital for comprehensive check up. Unfortunately, he wasn't so lucky as what seems to be negligible sickness turns out to result in a serious health issue which later, against all expectations, claimed his life.
Life O life 😭! This is someone who took himself to the hospital... How everything later resulted into his death is a mystery I cannot explain. This is so heartbreaking.. I feel for his dad and love ones... How will they take this? How are they gonna react to this?! Death is heartless; so mean, dammit!
Osondu as a Nigerian player
Osondu was a Nigerian player indeed and even though there are many accounts of his sterling performances, he never played for Nigerian senior team. He only played for the youth teams and was never selected to represent Nigeria in the first team.
According to Wikipedia...
In 1987 he participated in the World U-16 tournament in Canada. Nigeria reached the final, but then lost on penalties to the Soviet Union. He got the World Cup Golden Ball as best player of the tournament.
May God give his people the fortitude to bear this irreparable loss.
Rest In Peace, bro😥