Nigeria coach makes the list of the world's best twenty national team coaches!
I have always seen the head coach of Nigeria National football team, Gernot Rohr, as a coach of average technical competency, and of lightweight capacity. I never knew football experts and stakeholders hold him in such high esteem.
However, the recently issued statement of the German-based organisation – the International Federation of Football History & Statistics — in which Mr Rohr was shortlisted as one of the top twenty national team coaches, is a huge eye opener. In case you're yet to hear, you have heard it now.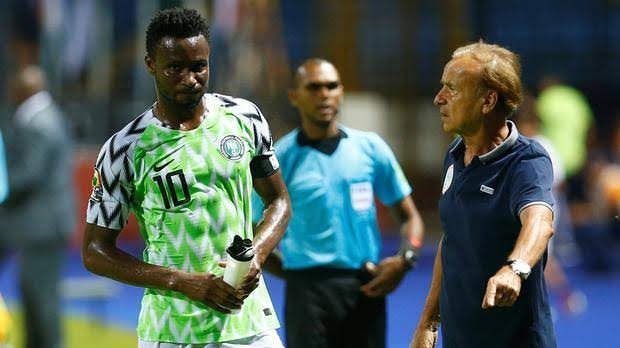 source
Congratulations to him I must say. Irrespective of whatever negative technical views I may have held against him, at the same time, I think it's an honour well deserved as many people who see something great in him can't all be wrong at the same time. He must have been a great coach without my knowledge.
The Portugal national team coach, Fernando Santos, won this year's overall best national team coach awards after leading Portugal to become the first champions of the UEFA Nations League in June 2019.
Being shortlisted in the award as well as winning it is determined by football experts and journalists from 90 countries of all continents in the world. So, there's no foulplay in the selection process.
Fernando Santos has a total of 112 points, which is the highest, and so was chosen to receive the 2019 edition of the award.
Mr Rohr was ranked nineteenth in the list with a score point of 1. I urge him to keep doing what he knows how to do it best. He could be a winner someday if he continues in this light.
Congratulations once again.