Goalkeeper Leno announced Arsenal player of the month for November! Congratulations!
One thing is true about football, and that's there is hardly partiality in its administration and officiating. I ain't saying there is no such things but they happen once in a while.
This makes it easy for football speculators to hazard a guess on the outcome of football events.
Why am I saying this?
Just last few days I told a friend of mine that it's very likely that Arsenal goalkeeper Leno would emerge Arsenal player of the month for November. And today, just as I had said, the goalkeeper has just been announced as the Arsenal player of the month for November!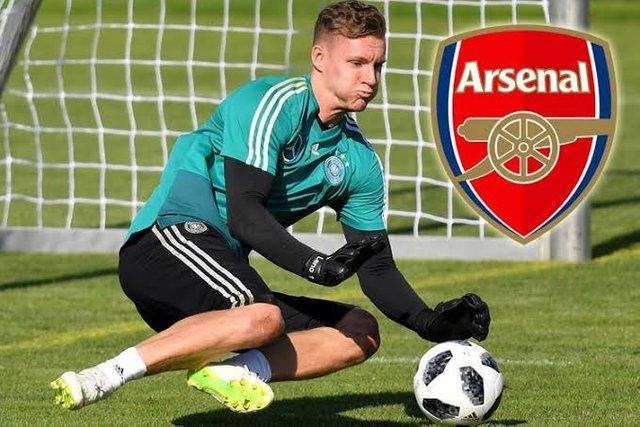 source
It is a very well deserved award, and I trust no one gonna wanna contest this, because it is very obvious. It was expected. Like myself, there must have been thousands of fans whose guesses are as good of mine.
Leno's stats have been very impressive of late. In November alone, he played 270 minutes in 2 Europa League clashes and 3 Premiership games. And made a total of 16 saves. Again, his save percentage is reported to be up to about 75.2% with 86 passes of 77% accuracy rate. If you are conversant with football stats, you'd know all this isn't a small feat.
Other nominees of the award includes Aubameyang and Guendouzi. I congratulate them for being nominated in the first place because they must must have put up sterling performances to have earned nomination.
I admonish the goalkeeper to be focus. Sky is gonna be his starting point so long as he remains committed to achieving exemplary feats. Good luck!