Everton relieves Manager of his position after disgraceful loss
Everton manager, Marco Silva, has been relieved of his position as the manager of the team. This comes after their disgraceful meeting with Liverpool on Wednesday night which ended 5 — 2 in the favour of Liverpool at Merseyside derby.
This latest defeat by Liverpool during their Wednesday meeting saw Everton fall into the relegation zone. And I think that was the more than what the club board could eschew as they voted to dispense of the coach's services with immediate effect.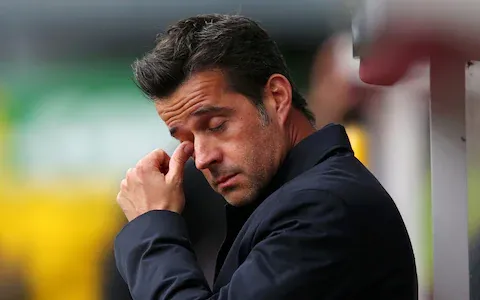 source
Since joining the club in May 2018, Mr Silva hasn't really enjoyed his stay there as his performances swiftly fell below average. For example, in the last six Premier League games, Toffees has only been able to win just once! And that calls for a serious concern sincerely.
Personally, I think Marco Silva's sack was long overdue. This is in my honest opinion about the whole thing.
You see, replacing a manager doesn't really translate to winning games. In some occasions, winning games, among other factors, goes with some element of luck. This is outside technical competency.
Now for Everton to have employed Silva, they must have seen some great traits and rare skills he is made of. But that didn't bring him success, showing that being lucky is equally an important factor.
In my opinion, Marco Silva failed very miserably if the stats of his performance are anything to go by. For example, let's use this season alone as an instant. Of their 15 Premier League matches, Everton has only been able to win just four, losing a whooping nine matches!
That's not a good stat if I am to judge sincerely.
I wish him good luck in his future endeavours.