Chiamaka Nnadozie of Super Falcons is Africa's Best Female Goalkeeper!
Indeed what's undeniable in this life is the fact that hard work pays and is always recognised. This is an agelong fact and is always true as long as there is life.
I could still remember what I said in the past about Super Falcons goalkeeper, Chiamaka Nnadozie. Then, I told my friends that this lad is a girl of uncommon talent; that is like she was born with goal keeping ability. Watching her in the pitch, you can see her seriousness when she's running after a ball. She is very flexible and always ready to throw up surprises even when you don't expect any such coming from her.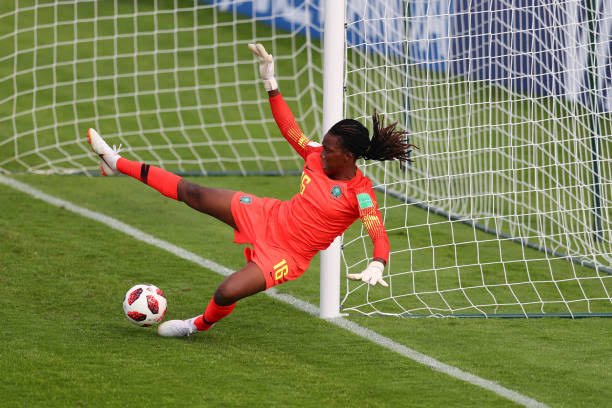 source
I always know she gonna make name for herself far more than her peers!
Just as I speculated, just recently, the International Federation of Football History and Statistics (IFFHS) named her the best Female goalkeeper in the continent of Africa as well as the 14th in the world.
At 18 years of age, Nigeria's Goalkeeper, Chiamaka Nnadozie, is said to be the youngest ever goalkeeper that has never conceived a goal in a Women's World Cup game
This is no small achievement. I congratulate her and urge her to never relent. She should always do her best and leave the rest to God.
Efforts always pay!