Andy Ruiz lands in Saudi Arabia ahead of fight with Anthony Joshua on 7th December!
The highly awaited fight is around the corner eventually! First to arrive was the challenger, Anthony Joshua; now arriving is the main man of the moment, Andy Ruiz.
Anthony Joshua, upon arriving, said that he is optimistic about beating Mr Ruiz in this December fight. And he's sure gonna do that so that all boxers in the world gonna take a bow whenever they see him.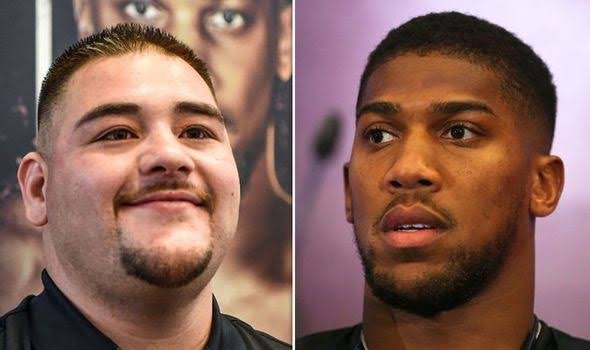 source
In the same vein, Andy Ruiz, optimistic about making history once again according to his statement on arrival in Saudi Arabia.
It appears both guys are so sure about emerging victorious in this epic fight. And that's certainly amusing to me really.
You don't make that kind of bold statement about a fight that's yet to take place because you ain't fighting against a kid; you are gonna fight against a full fledge man like yourself for God's sake.
It's good to be optimistic for real but you also have to know that anything is possible in such a fight. So, if I were any the guys, I'll be tactical in my statement. I'll show optimism but in a tactical way, appreciating the fact that my opponent is a full fledge man like myself. That'll be understandable if, eventually, things don't go according to my speculation.
Recall that Andy Ruiz who's of Mexican-American decent first shocked the world when he defeated the British champion on June 1 in New York. It was against all expectations as, prior to the New York fight, no one has ever defeated Anthony Joshua before. So his defeat reverberated across the globe among the boxer Pundits. The return bout of the fight is set to take place on December 7 in Diriyah, Saudi Arabia.
Seriously, its gonna be an epoch making event. And sure you don't wanna miss this!
Let's watch and see. Thanks.